I think it is a good sign that so many people are traveling again.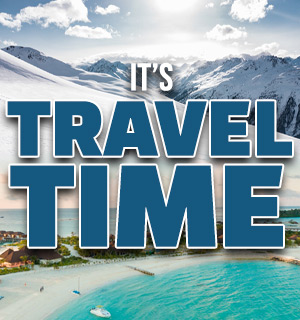 If this is you, then I hope you enjoy your trip, but it is still good to remember that you need to travel safe.
Sure I'm talking about items like hand sanitizer, masks and wipes. But I'm also talking about other essentials.
For instance Pick Pockets have always been a problem, but reports are it is worse than ever. So we have some items to help with that and we've created a sale on some key items like:
Secret Stash Money Belt…. $5.91 (save 60 percent)
Traveling does not have to be stressful anymore!
With our Secret Compartment Stash Money Belt, you can have peace of mind knowing your small valuables, like cash, jewelry, keys, and much more, are safe and secure. With the secret zipper compartment on the underbelly, you can be confident your money is right where you left it.
In crowded areas such as airports or live events, anything can happen. You don't want to keep those small, loose items in just your pocket because that leaves them vulnerable to falling out, getting lost, or worse: pickpockets.
There are other money belts out on the market, this one actually LOOKS like a normal belt without sacrificing precious storage space. Its spacious compartment will hold thousands of dollars discreetly and safely and no one will be the wiser!
The buckle is so slim, people won't even notice it, let alone what's hiding underneath. It's made of plastic, meaning you can slip right past TSA without having to unbuckle. That also makes this a perfect alternative for those with metal allergies and it won't pinch your skin!
When you slip the belt through the buckle, the teeth will grip it with a satisfying click, making sure you know that your pants will stay on and your valuables, such as USB drives and SD cards, are safe. Now, you can finally have peace of mind knowing your vacation will go on without a hitch!
This is a MUST if traveling overseas!
Rain Poncho in a Ball… $1.99 (save 75 percent)
A few years ago we went to Disney World. It started to rain so what did we do? We ran into a gift shop and bought a bunch of Rain Ponchos. The only problem was they were $10 EACH!
I learned from that and last year, before the pandemic, we returned to Disney but this time our whole party had these clipped to backpacks and purses. The rain came and we just opened the ball up for our rain poncho! (there's also refills available). And when the rain hits, just open it up and unfold the poncho. When the rain stops, fold it up and replace it back into the ball.
Compact and lightweight, the ingenious design will have you grabbing a dozen. No big bulky umbrella to carry around and you won't get soaking wet!
12-pk of Travel Size Hand Sanitizer – Made in USA… $7.99 (save 77 percent)
I have to say this is the BEST DARN HAND SANITIZER! It is made in the USA, has a great smell.
It disinfects, kills germs, viruses and bacteria, on your hands AND surfaces.
The CDC recommends using 60% alcohol, THIS HAS 75%!
Verge Knee-High Sport Compression Socks… $19.99 (save 75 percent)
Compression wear and compression socks in particular are all the rage these days, and it's no wonder. They feel incredible, especially when you are working out, driving for long periods of time or are on your feet all day. But they also have serious health benefits for those with poor circulation and swelling in their feet caused by anything from diabetes to varicose veins.
If you've never tried compression socks, you are in for a real treat. You feel the difference they make from the moment you put them on. Plus, with this incredible deal, you get 6 pairs to get you started.
The great thing about the Verge Compression Socks is that they are knee-high, maximizing support from your toes all the way up your calves.
Each pair features a different color accent, which makes it easy to pair them up when they come out of the wash. If you decide to divide these up with a spouse, you'll always know which pairs are yours. The design is akin to designer sport brands, so they'll match modern sportswear that might already be in your closet.
Speaking of sportswear, these are perfect for hitting the gym or going for a run. Not only do they provide support and increase circulation, but they also wick away moisture. Go ahead and break a sweat!
Be sure to take a look at the Features and Benefits on PulseTV.com to see all the common health problems that these awesome socks can relieve.
Trio of Makeup Sticks… $24.97 (save 79 percent)
Ladies… skip the big bulky makeup bag and replace all it with this Trio of Sticks by Third Age Skin Care.
Boost Color Stick is your all-in-one stick to use as blush, lipstick, highlighter and even eye shadow! Best thing? No matter what skin tone you are, Boost Stick Color will work for you!
Shimmer Stick adds luster and shimmer to your to your skin. Use it all over! Dab it on your eyelids, the sides of your eyes cheeks, temple, neck and your lips.
Renew Stick is rich, light and an oh so effective moisturizer! Use anywhere and everywhere like your face, neck, cuticles even the heels of your feet.
Best of all, EVERY stick is designed to enhance the beauty of ANY skin tone. From milky white to dark chocolate you'll love how it makes you look.

We've got many more items that if you are traveling you will want to pack up and take with you! Many of these essentials will make traveling, easier and safer for you and your family. Make sure you head to PulseTV to stock up before you hit the road!