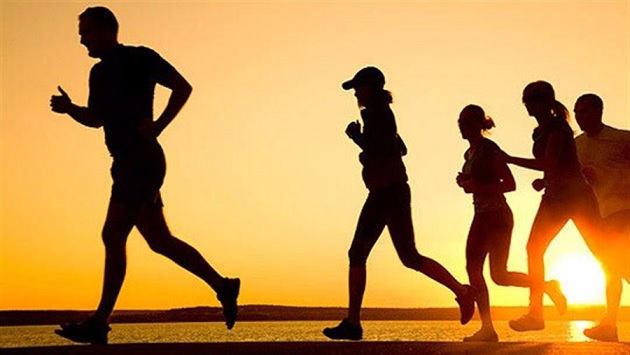 With the start of every new year many of us are trying our best to get into better shape. (FYI, "Pear" is no longer acceptable for me.) Especially in these uncertain times its crucially important to live and feel healthier than ever. Whether it is exercising more, eating right, or breaking yourself of bad habits, PulseTV has several items that can help you along the way to a healthier you!
Here, check these out…
NEW HY-Impact Cordless Deep Tissue Muscle Massager
After rigorous workouts and activity wouldn't you like a relaxing massage to help you recover just like many of your favorite pro athletes? The Hy-Impact Cordless Deep Tissue Massager is one of the best and most relaxing massagers on the market, and similar to professional units, it has a super-strong 3900RPM motor with 6 different power settings for precise massaging control.
If you've never tried a deep tissue impact massager, you're in for a treat! We're glad to bring the latest and greatest massage technology to you at such a great low price.
When you first feel the impact massager on your muscles it's like heaven! If you have experienced professional massages, prepare to feel relief on a whole new level. If you have tight knots in your neck, shoulders, or back, this will work them out in just a couple of minutes. And it feels so so good! Plus you can use it all over your body – even your feet!
Even after a long day, it's so relaxing to just let this unit massage away the stress and tension. Experiment with the different attachments to target different areas of the body.

It's also great for people with limited mobility or recovering from an injury especially on the low setting. It sends fresh oxygenated blood through the area while loosening up everything to improve your range of motion. Give it a try, you won't be disappointed!
Fitness Tracker Smart Watch and True Wireless Earbuds Set
Looking for a good quality smart watch that won't break the bank? Your search is over! Slide Fitness has created this combo pack featuring a premium Smart Watch with most of the gadgets as those expensive watches AND included a pair of high-grade true wireless earbuds. All of this for a special exclusive PulseTV price!
If you are looking for a fitness tracker that has all of the latest features are easy to use and feel super comfortable to wear, then the Fitness Tracker Smart Watch is it!
The touchscreen is one of the most responsive and easiest screens to navigate. You get a large, clear view of the time, date, and day of the week on the main screen. This allows you to track your steps, distance walked, calories burned, heart rate, blood pressure, oxygen saturation, and even your sleep. Plus there is a custom exercise tracker that tracks your progress for single workout sessions.

The included earbuds are truly wireless and can be used comfortably by anyone, even active people love these. The clear and crisp sound rivals any other earbuds on the market, even those costing hundreds of dollars! And their comfortable snug fit is made possible by the specially molded ear piece that helps keep them secure. Plus they are water-resistant! Featuring the latest in Bluetooth technology they work with Siri and Google Assistant. This gives completely hands-free calling.
The Fitness Tracker Smart Watch and True Wireless Earbuds Set is the perfect combination for taking your health seriously and living better and feeling good!
OLED Fingerclip Pulse Oximeter
It's easy to forget about basic metabolic indicators like blood oxygen and heart rate. These simple measurements give you a snapshot of how efficiently your body is performing and you can monitor both of these any time, anywhere, with a Fingertip Oxygen Meter.
So what is a Oxygen Meter? It is a little clamp that fits over your fingertip which measures both your heart rate and the oxygen saturation in your blood (or Sp02).
You can already see why this would interest people who like to work out. It is small, lightweight, and even comes with a wrist lanyard. You can carry it with you when you go for a run to monitor your pulse and oxygen levels before and immediately after a workout.


But if you have any kind of health issues like COPD (chronic obstructive pulmonary disease), asthma or even sleep apnea, you pretty much have to have one of these!
One Touch Operation
To use, simply slip the Oxygen Meter on your fingertip and press the control button (your nail must be facing upwards). The device will immediately begin taking your measurements. Within seconds your oxygen level and heart rate will be displayed on the multi-color LCD screen. The device is backlit making the LCD easy-to-read in bright sunlight or low light conditions.
While this WILL NOT replace proper medical diagnostics, the Fingertip Oxygen Meter can provide an early warning for when problems or attacks occur.
Don't guess about your health, know! Get your Fingertip Oxygen Meter.
Verge Knee-High Sport Compression Socks by Extreme Fit™
If you've never tried compression socks, you are in for a real treat. You feel the difference they make from the moment you put them on. Plus, with this incredible deal, you get 6 pairs to get you started.
The great thing about the Verge Compression Socks is that they are knee-high, maximizing support from your toes all the way up your calves.
Each pair features a different color accent, which makes it easy to pair them up when they come out of the wash. If you decide to divide these up with a spouse, friend, or significant other, you'll always know which pairs are yours. The design is akin to designer sport brands, so they'll match modern sportswear that might already be in your closet.
Speaking of sportswear, these are perfect for hitting the gym or going for a run. Not only do they provide support and increase circulation, but they also wick away moisture. Go ahead and break a sweat!
Head to PulseTV and check out the Features and Benefits for the Verge Knee-High Sport Compression Socks to see all the common health problems that these awesome socks can relieve! Get these socks and feel the difference they can make for you!
——–
 And for more great products, head over to PulseTV!