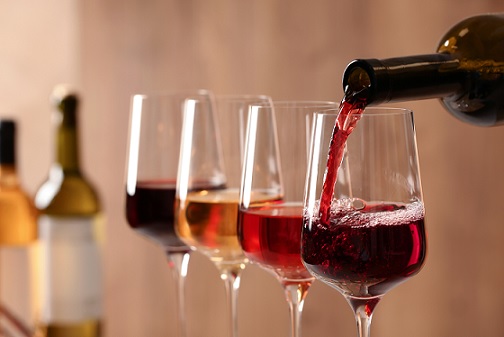 There is nothing like opening a bottle of wine to celebrate a special occasion or to relax after a long, hard day. But sometimes opening the bottle can be a big hassle. So can not knowing the proper temperature in which to keep and serve a multitude of wines. Now there's no need to get stressed out – PulseTV is here to help alleviate these wine worries with two handy, helpful, and affordable items!
Wine Bottle Opener Injector Pump
You've seen those waiter-style bottle openers with the little lever, then there are the big, table-top openers with a handle that you crank like a water pump, then there are the hand-held ones from the high-end retail stores that you clamp onto the neck of the bottle and have to use two hands to pull the cork out. But if you really want to impress your friends, and have a little fun opening up your favorite vintage, get the Injector Pump Bottle Opener.
It's fun AND it's easy. Here's how it works…
First, slide the injector needle straight down into the cork. Then just give a couple pumps on the handle. You'll see the cork slide up and pop out effortlessly. What happens is air pressure builds up under the cork, which simply pushes in the only direction it can go… up.
Here's a fun game. Before you pull your bottle of wine out, hand your friends the injector pump and see if they can figure out what it is. I promise they're all going to want one. And for only $7.99, it makes an awesome gift!
The Injector Pump is a cool accessory, but if you're looking a GREAT GIFT IDEA for the oenophile (or 'wino') on your holiday shopping list, you could do a lot worse than the Kelvin Wireless Wine Thermometer.
Kelvin Wireless Wine Thermometer Duo
The Kelvin is pre-programmed to know the perfect temperature to chill 10 different wine types, from light whites to full-bodied reds and everything in between.
All you do is use the receiver base to select the wine type you're drinking, then clip the thermometer around the bottle and place it in the refrigerator. The thermometer communicates wirelessly with the receiver which tells you exactly when your wine is ready.
And you can put the receiver anywhere (up to 30 feet from the thermometer). It has a magnetic base so you can attach it right to the front of your fridge, or place it in the middle of the table so you and your guests can watch the temperature drop. It's a fun thing to have out at parties!
Click here to see it in action!
There's still time to order before Christmas. Get one – or both! – and cross
another name off your shopping list. And for more great items head to PulseTV today!