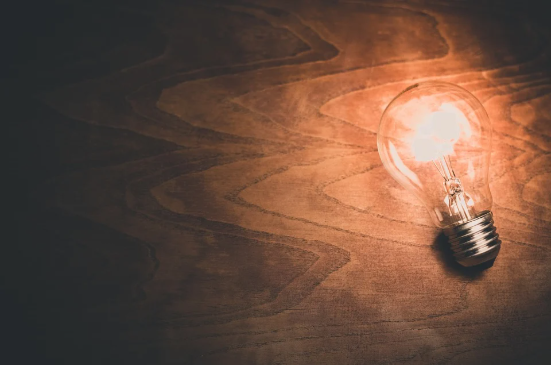 Since so many folks are cooped up indoors, people have been taking the time to brighten up their homes with just a few simple steps. Sometimes all you need is a little bit of light in the right place to make a room feel more welcoming – this can work wonders for the body and mind, especially in times like these! Good thing we got you covered with some of the easiest and most affordable lighting solutions you can install all by yourself.
If you're spending a lot of time in front of the TV, then this Self-Adhesive LED Light Strip will provide soothing complimentary lighting behind your screen, above counter-tops, behind cabinets, or wherever your imagination inspires you to add a little light. This soft accent is so much easier on your eyes and can help balance out some of those blue-emitting LEDs from your TV. Blue light has come to represent bleary eyes, sleeplessness, and poor health associated with the disruption of the circadian rhythm. Luckily, this strip is equipped with 4 different warm light settings so you can find the right one that works for you.
Our fans are always asking me about exterior home lighting and one of my favorite products to recommend is the Solar Powered Quad Beam Security Light. This is an upgraded version of one of our older lights that flew off the shelves. People love this one for its simple set-it-and-forget-it design thanks to the adhesive backing and solar powered operation. The light and motion sensors will add some much needed security to your home so you never have to enter a dark doorway, garage, or stairwell ever again.
If that wasn't enough, then take a look at the Solar LED Pathway Lights. These beautiful outdoor lights are designed to conveniently stake into the ground so you can line your driveway, garden, or yard with bright LEDs for nighttime safety and decoration. They come in a set of 2 so make sure to pick up a couple sets to create a stunning illuminated pathway.
Let's be honest, this pandemic has definitely increased my wine consumption. I'll be the first to admit there's probably a few empty bottles laying around my apartment right now. Good thing we have these Colored LED String Lights for Glass Bottles. This look-a-like cork top has 15 colored LEDs that will turn any standard empty bottle into a unique piece of home decor. All you have to do is feed the lights into the bottle, pull the tab, turn them on and that's it!
I hope some of these products gave you a few ideas on how to brighten up your life. If you have any questions, our customer service team is always here to help and make sure to check out our Flashlights and Lighting Department for even more great deals.