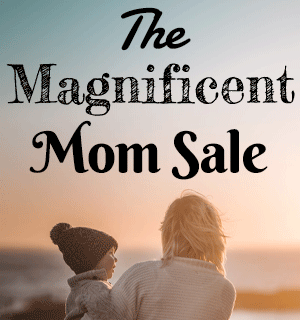 Hands down, your mother deserves an island, but if that's somewhat out of your budget. Don't worry: PulseTV has put together the best deals on some of our favorite gift ideas so you can say "I love you, Mom" without breaking the bank!
We have TWO PAGES of fantastic gift ideas, so head on over and take a look. Here is a just a sneak peak of the gifts available…
Krumbs Kitchen Elements Collection Aprons..$9.99
Whether you're preparing a mouth-watering meal or a delectable dessert we often forget just how messy things can get. I know I can't avoid ruining my clothes with a drip, splash, or spray of some ingredient whenever I'm in the kitchen. Keep your clothes safe and splatter-free with a Krumbs Kitchen Elements Collection Apron.
These knee length aprons are functional AND fashionable! Each apron not only has an invaluable kangaroo pocket in front, but there's a unique saying printed on it, depending on which style you choose. The available styles include: "Let's Get Cooking", which is charcoal gray and has an eye-catching artistic design, and "Bakers Gonna Bake", which is tan in color and appropriately features several stalks of wheat.
And talk about durable! Both aprons are made of a cotton, polyester, and rayon fabric blend – and they're machine washable! But they are 'one size fits most', so if you're a tall drink of water, like yours truly, it might be a little short or snug.
ATTENTION BARBECUERS: With grilling season right around the corner, no pitmaster should be without a good apron. Because nothing ruins your clothes faster than a grease stain!
So whether you're a seasoned chef or a cooking novice, the Krumbs Kitchen Aprons are the perfect accessory keeping you neat while making something to eat!
Genuine Swarovski Circle with Heart Necklace…$14.99
Made with 100% Genuine Swarovski Crystals this enchanting pendant necklace oozes elegance, originality and style!
This pendant features an adorable Silver Sparkling Heart while being held within the Silver Eternal Circle. Encrusted with rows of Swarovski Crystals the heart is nestled inside an engraved ring.
The chain is also one of the best I've seen. It is so smooth and thick… it looks like its white gold! But shhh don't tell anyone its not.
High quality, versatile it is absolutely beautiful and will look good with even the dressiest of clothes or your favorite T-Shirt. It is sure to get noticed!
Wear together or each piece can be worn separately…either way sure to look stunningly beautiful.
Touch-Activated Sleep Sound Machine with Night Light..$12.99
Get the sleep you've been dreaming of, and open up brand new ways to relax! This full-featured sleep sound machine contains 14 different high-quality recordings to fall asleep to AND it even has a night light.
Studies have shown certain sounds like white noise or nature sounds help calm the brain, making it easier to fall asleep. I love drifting off to la-la land to the sound of a gentle thunderstorm and meditating to ocean waves. The sound quality is superb: you'll really feel like you're doing yoga in a songbird-filled forest!
Control all the functions with a tap of your finger to browse different sounds and increase the volume. Easily turn the nightlight on and off (even in the dark) by pressing on top of the speaker. You can even control the brightness of the light, and set a sleep timer. Learn more in our video.
The unit is super sleek with beautiful contemporary design to go with any decor, and is compact enough to pack with you on the go. Imagine how much easier it will be to sleep in an unfamiliar hotel bed with your favorite sounds playing!
Besides using this in your own bedroom, these are great for helping lull babies to sleep in the nursery. Drown out additional noise from neighbors, city sounds, or other family members still awake.
There's nothing better than a good night's sleep, and waking up with one of these is the best thing you can do to feel better all day long.
4-in-1 Birdbath with Solar Lamp, Feeder, and Planter…$59.99
Technically, you don't NEED a birdbath in your backyard. Birds have been just fine for millions of years without them. But I think after learning more about the benefits they provide you are going to WANT one!
I'll admit I fell in love with this Solar Birdbath for how awesome it will look in my backyard. I was surprised to find having one also goes a long way to making my yard and garden a sanctuary.
Birdbaths obviously attract birds (all kinds of them) because they need to drink water and they love to preen. What I didn't know is having birds around your home contain the amount of pests around.
Sure I understand they eat worms, but many also eat mosquitoes and other insects. If you have a garden, placing this in the center can be your best and certainly safest method of insect and pest control!
Certain birds, like sparrows, eat weeds too! Not to mention birds who find worms, insects and weeds in your lawn are naturally aerating it.
Now let's get to this stunning 4-in-1 Birdbath. It is a Birdbath, Feeder, Planter AND Solar Light… ALL this for one low price.
The antique bronze finish makes this looks like a heavy duty, immovable bath, but it's easy to move. Don't worry, ground stakes are included to keep it in place even during a windy day.
Topping the bath off is the solar powered LED accent lighting that looks simply stunning, plus it comes on automatically at night! I could go on and on about my love of this, but you must see it for yourself…
See these and SO MUCH MORE by visiting our site. Remember we have well over 40 perfect gifts for Mom, but hurry some are sure to sell out fast – and don't forget that these sale prices will end on April 8th!
Make your mother feel on top of the world; it's Mother's Day.