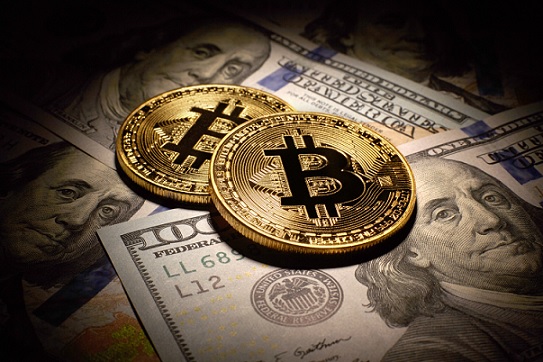 PulseTV.com an online retailer since 1998 has announced its "Bitcoin Strategy" for 2021.
Its Bitcoin strategy was outlined by CEO Jaffer Ali. Ali said,
"Every company in the world needs to develop a long term crypto strategy and we decided to take advantage of our profitability and cash flows to put Bitcoin on our balance sheet. PulseTV has zero debt and tremendous cash flows, so we decided to utilize those cash reserves for accumulating Bitcoin. We are holding Bitcoin and to a much lesser extent Etherium."
PulseTV has a history of innovating in the online space going back to adding video in 2004 and pioneering the use of daily deal emails before Groupon existed. Future plans include accepting Bitcoin as a payment for online purchases, but PulseTV is content to take advantage of this unique time in the economic history of the world. Ali continued,
"We are experiencing the birth of a new asset class. While it is axiomatic that 'cash is king', the real inflation rate in the US is close to 10%. Increases in postage, fulfillment, freight in and a host of other increases clearly demonstrate that we are experiencing inflated costs. Having cash beyond what is strictly necessary to run the day to day business is a melting ice cube. Putting cash into an asset that has had 200% growth for ten straight years should more than offset the rising costs."
There has been a rash of public companies like MicroStrategy and Tesla making large, billion dollar plus investments in Bitcoin and putting this asset on its balance sheet. PulseTV is one of the first private companies holding more Bitcoin than cash. The reasons are many and Ali offered,
"Online retailers have seen margins erode every year. We believe adding Bitcoin to corporate balance sheets will become more commonplace over time, but also understand that the simple reality facing most online retailers is not making enough money to have the flexibility to make this move. When you add that there is near zero yield on cash in traditional banks, there is an obvious problem. Capital allocation is an important part of running a company and we think Bitcoin is a great place to allocate resources due to cash being a miserable performing asset. We have been lucky to get good quality advice on accomplishing this strategy."
—
To set up an interview or for more information, contact: Mary Kolacki, Communications Director M.Kolacki@PulseTV.com or call 708- 478-4500 ext. 109. PulseTV.com is a North American online retailer that has been marketing exclusively online since 1998.