In a few days we have to do a full inventory in our warehouse.
Well let me just say… "I Hate To Count!"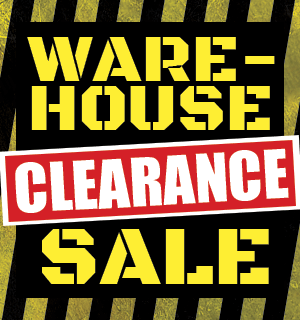 It is my goal in this sale to liquidate as many items as possible so inventory will go fast.
This is where you can help… stock up and save on these best-selling, fun and interesting items… ALL with jaw-dropping prices!
You'll find accessories for iPhones, Galaxy phones, iPads, toys, housewares and more and we are liquidating them!
Make sure you Visit The Sale to see all the cool stuff we have at liquidation deals. Below are just some of them….
Is your life a tangle of events and appointments? Then we've got you covered with a reusable, Erasable Magnetic Calendar to keep tabs on your schedule all in one place.
This white board magnetic calendar kit comes with everything you need to start your monthly scheduling. While it has the monthly magnetic white board sheet, it also gives you an added dry-erase notepad, 3 double-sided dry-erase markers, 2 erasers, and a yellow Q-man pen holder.
The magnetic dry erase calendar is easy to install and use. Just attach it to your fridge, filing cabinet or any metallic surface. Then you can quickly share schedules, to-do lists & reminders with your co-workers, students, or family. Everyone can stay up to date on what's going on, even if they have different daily events, due dates, and routines.
The dry erase surface, markers and erasers allow you to schedule, cancel, and reschedule appointments or activities. There's no need to get another board. Is the month over? Just wipe your board clean and start again and the non-slip magnetic backing makes sure it stays in place without sliding.
The magnet whiteboard notepad can be used as a to-do list, shopping list, or just to let others know when you'll be back. There's no need to worry about not having writing space when you need it most.
Ever struggle to see something on your face, in your eye or in your throat? Never again with this 12x Magnifying Mirror!
Magnifying in at 12 times closer than a normal mirror, this handy tool makes it easy to get the perfect flick of your eyeliner, put your moisturizers, gels, and serums in just the right spot, and pluck up each of those little unwanted hairs.
If you have limited counter space, this magnifying mirror has two suction cups for mounting. It is great to mount on your existing bathroom mirror for hands-free usage.
We made a special, one-time, buy from the good people at Barbasol and got approval to sell this awesome mirror at this super low price. It is important to note that this price will change soon. Don't wait!
From tweezing and shaving to make-up application and more, this mirror will be a bathroom gadget you'll use every day! Remember this magnifies your reflection 12 times more than a normal mirror.
You wouldn't pull out an appliance like a countertop stand mixer just to scramble a few eggs, but you WOULD pull out the 3 Speed Cordless Hand Mixer by Eternal Living. It's the kitchen accessory that redefines the word 'appliance'.
Sure, a big, 6-quart stand mixer is useful if you're making 13 dozen Christmas cookies, but for 90 percent of the jobs in the kitchen you need something quick, light and portable! Not only is this hand mixer barely 9 1/2 ounces, it is also cordless which means you can move from the countertop to the stove to the kitchen sink and never get tangled up in a power cord.
Pancake batter, eggs, cake mix, icing, gravy, even milkshakes; anything you used to mix with a fork or a whisk you can do faster and easier with your hand mixer. And when the holidays get here you'll be glad you have something so handy to speed up your feast preparations!
The simple one-button operation gives you 3 speeds. Just double tap the power button to start on low, then click again for the next speed and so on. It's light, but powerful. Pick it up easily in one hand and go to work with it wherever you want. Plus, you get 2 stainless whisks for different food densities.
With a 3 Speed Hand Mixer in your kitchen drawer food prep is going to be a lot easier.
Get all of the flashlights you need at one low, low price! The 6-Pack COB Flashlight w/ Batteries Set is the must-have item when things are at their darkest.
With 6 reliable flashlights at your disposal you can keep them handy in various places, like in your vehicle's glove box, with your camping gear, tool box, your purse – the options are endless! And with AAA batteries included for all 6 lights, you can use them right out of the package.
And talk about bright! Each flashlight uses the latest in COB LED technology which puts out 120 lumens of ultra-bright LED light and can provide you with 4 hours of continuous illumination with fresh batteries.
Made of durable lightweight aluminum, each light's body offers a secure grip and has an easy-to-use push button on/off switch located at the bottom to the flashlight.
And at 3.5 inches, their compact design makes them the perfect size for quick and easy storage; you can even keep one in your pocket. Or you can use the attached wrist strap to wear it on your person or secure it to your backpack or purse.
The flashlights in this incredible set come in 3 eye-catching colors – Black, Blue, and Silver – and you get two of each color.
When it comes to flashlights it's always better to have them and not need them than need them and not have them, and with 6Pk COB Flashlight w/ Batteries you always will!
Please Help Us To Clear Our Warehouse!
It's ALL Gotta Go – Savings Like NEVER Before
VISIT HERE TO EXPLORE THE FUN