It's here…our BUYER'S ONLY SALE!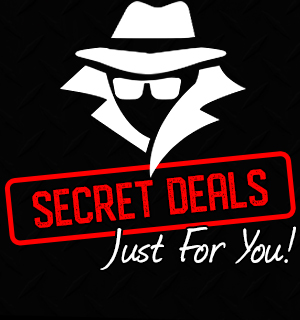 This sale event is not extended to everyone, so if you received this email you are one of the lucky subscribers that can take advantage of this STELLAR sale!
We find ourselves with odds and ends of some products with quantities as low as 40 pieces. We want to move these out of the warehouse to gain more space for all the new stuff we are expecting in the next few weeks.
To make sure we sell and I mean sell out of most of these items, we've slashed some of the prices to BELOW COST!
We've got a whole bunch of items… make sure when you visit the page you also look at what is on all the pages. This is the first BIG sale of the year!
There are over 40 items, but many will sell out very fast!. Here is a sampling:
Long Handle Windshield Cleaner…$2.99
Clean your car windshield in a fraction of the time it used to take. The Long Handle Windshield Wiper uses an angled handle to reach every inch of your window without straining and stretching your body.
The cleaning head is covered with a microfiber cloth that uses plain tap water for sparkling results. No glass cleaner needed.
This is perfect for moisture removal. Not just for vehicles, great for the home & office too.
The ergonomic angled and the pivoting cleaning head makes cleaning windshields fast and super easy. Now you can reach all those hard to reach spots effortlessly. It's even great to use around your home on windows and mirrors.
Lewis N Clark Secura Classic Anti-Theft Laptop Backpack…$9.91
Protecting yourself from would-be thieves has never been easier if you're traveling with this Anti-Theft Backpack! This stylish bag has multiple ways of keeping you safe and secure.
Slash Resistant Nylon – A common method for pickpockets is to simply slash holes in your backpack letting your valuables tumble out. You wouldn't even know it's happening! This slash and tear resistant nylon not only prevents that from happening, but also helps provide a water-resistant barrier.
Cut-Resistant Straps – Each adjustable backstrap has a sturdy wire core, making it nearly impossible to slash or cut away with scissors.
RFID Protection – Card skimmers can electronically pickpocket and access credit card information to steal your identity, but a zippered accessory pouch inside the backpack can even protect you from RFID digital thieves!
Additional features include dual, lockable zippers: use your own lock OR keep them secure with a side carabiner to make it harder for strangers to access. The large, padded interior is great for small laptops, tablets and more while allowing for plenty of room for other valuables: jewelry, watches, wallets, cash, passports, and more.
Whether you're traveling overseas (I'm jealous!) or just walking in crowded public places: rest easy knowing pickpockets cannot get to your valuables if you store them properly with this bag!
Heat Trendz Insoles Trim To Fit Your Shoe!…$3.11
Your feet carry a lot of responsibility. So when the weather starts getting cold don't neglect them! Keep your tootsies toasty this winter with a pair of Heat Trendz Thermal Insoles.
Whether you work outside, walk back and forth to the train station or just spend a lot of time shoveling snow in the driveway, your feet are vulnerable to the cold and wet. These blended woolen felt insoles redirect heat back to your feet and keep moisture out to help keep you warmer and drier longer.
Rated for as cold as -13 degrees F they will add a welcome layer of insulation to snow boots, and since the recycled blended felt material locks out moisture they are ideal for rain boots and galoshes too. Plus, the thick, cushiony felt provides added comfort for long days on your feet.
Designed for a lady's size Large or a men's size Medium, the insoles can easily be trimmed to your exact size using the size chat provided on the packaging. They're even hand washable!
So don't stand for cold feet! Enjoy the comfort of Heat Trendz Thermal Insoles.
Nerve Pain Away Relief Spray…$7.59
Millions of people suffer daily from aches and pains, as well as nerve pain in their feet, ankles, legs, or even hands.
Nerve Pain Away is an absolute amazing Homeopathic topical spray that offers temporary relief. This is the exact product you may have recently seen on television. Watch the commercial on our site to see how it works!
It uses a special blend of oils that naturally help with soreness and nerve pain. So there are no toxic chemicals or drugs to deal with, which means no adverse side effects. It's a natural topical spray that will help ease nerve pain in your hands and feet. Including aches, tingling, burning, and numbness.
The bottle may seem small (15mL), but it really packs a punch. One bottle provides up to SIXTY applications. The fine mist pump sprayer is perfect to hit the targeted area for minimal waste.
Don't put up with nerve pain, use Nerve Pain Away Spray and feel like yourself again.
Telescope Fishing Rod and Accessories…$12.91
Here's the perfect item for all of my fellow fishermen out there…
It's the Telescope Fishing Rod with Accessories!
This kit has everything you need to enjoy a day of fishing at the lake. It has a 6.5ft fishing pole and reel that can handle light to medium action. It's great for panfish such as perch, bluegill, crappie, bass and more. This rod collapses down like a telescope which is really cool and convenient while traveling.
It comes with an open face reel that has a spool release, drag adjuster and anti-reverse switch. It comes with some fishing line pre-spooled so you can start fishing right out of the box! It also comes with a bobber and 2 circle hook rigs.
It's great for beginners or a starter rod for kids. I keep one just like this in the trunk of my car in case I want to throw a line in somewhere in the spur of the moment. You never know when you'll spot a nice looking pond to fish at!
We have a small quantity of this fishing rod and accessory bundle kit so act fast and head to the site and grab yours today!
See these and SO MUCH MORE by visiting our site. Remember we have well over 40 blowout deals, but many of these will sell out fast…so HURRY!
Don't miss this exclusive event – a chance to save more than ever!