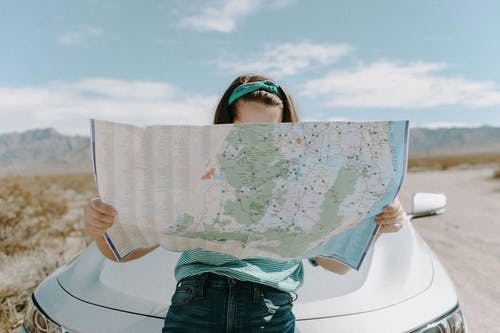 The world is opening back up for business and travel. This is such welcomed news because so many of us are ready to get out of the house and start traveling again.
The good news is since last years travel season was completely eliminated, we have an abundant of travel items at record-low pricing. This isn't just last years stock either. Our vendors were eager hit the ground running and gave us amazing pricing on all of this years hot new items! Whether you are flying or taking a road trip, we have everything you need to make the trip a little more comfortable and enjoyable.
Make sure you browse around the entire event because we have some really great deals on items we never could discount before. Here are a few of my favorites.
Chilly Ice Towel
One of our most popular Summer items has been the Chilly Ice Towel. There is no better way to stay cool during the hot months. Just wet it and forget it!
This towel is made of a hyper-evaporating fabric that cools off as it naturally dries. To activate, simply wet the towel with any available water source, hot or cold, and wring out the excess water to let the magic happen! After a few shakes, it downright feels ICY-COLD and lasts for hours. Brrrr! It feels so good.
Drape it over your shoulders or tie it up like a bandana – it's like you have AC around your head and face! It's perfect for workouts, walking/hiking, gardening, or even fighting fevers and headaches. Grab some for the kids in their summer sports leagues – it's safe for them, and they will love shaking the towel.
Each towel comes in a carrying bottle that keeps your Chilly Ice Towel moist and cool when you need it most. The bottle has a carabiner hook making it super easy to attach to any gym bag, purse, or backpack so you always have one on hand. It's also machine washable and can be reused over and over; just re-wet to start the process again.
Whether your standing in line at Disney Land or going for a hike in the woods, this is your go-to item to stay cool!
Full-Size Reusable Compressed Beach Towel By Lightload Towels
The Full-Size Reusable Compressed Beach Towel is one of my favorite new items! So what is so special about a beach towel?
To start it's much more than a beach towel. It has so many uses, I started calling it my Swiss Army Towel.
Think about how much room a standard beach towel takes up in your bag. Well, this towel only takes up 3.5 Inches of space and it's just one inch thick. That means one bag can hold tons of towels. If your worried about being weighed down… No worries, each towel weighs just five ounces.
I said this was a full-size towel and I meant it. Unfolded it measures 36-inches X 60-Inches. Plus it's made of High-Strength Viscose. It's soft, comfortable and mega-absorbent, and dries within minutes instead of hours. To unravel the towel, just dunk it in water. Why would I want to dry off with a wet towel? I was in for a surprise. Even after absorbing 9.5 times its weight in water, it was almost fully dry within about five minutes.
Everyone should have a couple of these in their car for emergencies, and not just during the summer! You gotta check it out…
Tau Portable Power Bank: The Always Charged Universal Keychain
The Tau is the ultimate power bank: always charged, always right where I need it to be. This is thanks to the handy magnetic charging dock: you can mount it right by your front door to grab on the way out.
It's one of the slimmest, most portable power banks I've ever seen and fits right on your key-ring: it's roughly the size of most car Key Fobs!
Even more impressive is the fact that it has built-in cords to use with ALL of your devices. One side has the latest technology, USB-C, for your Android Phones, current iPads, and more.
The other cord is a double-sided tip for Lightning (Apple devices) and Micro USB (for most accessories). It's truly a universal, future-proof power bank that will work on just about every device you have or will have!
Just because it's small doesn't mean it sacrifices power: you get an impressive 1400mAh which is more than enough to keep you running throughout the day.
When you get home, the Tau slides back in the hanging charge dock with a satisfying magnetic snap. You can hang it on the wall with included sticky tape, permanent screws, or even just keep it on a counter somewhere.
This is an everyday carry essential – just as important as grabbing your keys and wallet. Never be without power again! Check it out here!
CDC Vaccination Card Protector 5pk
Your Vaccination Card could be the most important document you've received since your Social Security Card or Birth Certificate. That is why it is vital that we all protect our Vaccination Cards because… you never know what lies ahead.
That's why the CDC Vaccination Card Protector 5pk is the perfect way to surround and secure the most important document in these troubled times.
Don't bother irreversibly laminating your card, use one of these transparent sleeves. It's certainly the most used and useful method when it comes to preserving the quality of Vaccination Cards, along with other important paper-based identification.
Each holder is made with top quality vinyl for professional use. Each durable and tear resistant pvc sleeve has three slots along the top which you can use to attach to a standard lanyard, neck cord or badge reel strap.
It opens and closes easily with the resealable zip closure. And they're waterproof and dustproof so you can rest assured that your important papers, cards, or badges will stay dry, clean, and secure from outside elements.
Whatever the future may hold the CDC Vaccination Card Protectors are the clear choice for keeping your documents safe!
See these and so much more on our special page of deals… Just visit here!