I've been wanting to do another edition of my favorite items for a long time. That is easy to do, but getting all these big discounts approved isn't. Finally after a few weeks I got them all approved and now I can share them with you! It's kinda like my own personal Garage Sale.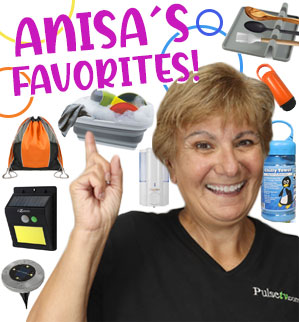 I know you are going to LOVE these discounts, I certainly do. And I'm hoping these will become some of your favorite items like they are mine!
There's over 30 items over 2 pages. Here are a few of the items you'll see:
I love to change my home up by moving furniture around. The problem is I live alone and moving stuff can be a chore. I love these Hefty Haulers. I mean I REALLY love them!
I have this really awesome, and heavy, pinball machine. I needed to move it from one room to a different one that I had decided to make into a game room. Well usually to move this thing requires the help of two of my nephews. Not with the Hefty Haulers. I put a trolley under each leg and just rolled it where I wanted. Super Easy!
This is a great table. And I just bought my second one to put in my new game room!
This low price is below our employee pricing. Because of it we ask that you limit your order to just one!
There is so much to love about this table, but I like the little slide out shelf. This is so handy for extra space or a beverage.
I've shared this story many times on how we were at Disney and it started to rain. We dashed into a store and spent $10 per poncho. When these came across my desk I couldn't resist. If you do any kind of traveling buy at least one!
The cool thing is it has a carabiner on it so you can hook it to a back pack, purse or even a belt. And we do sell refills for when you need a new poncho to stuff inside the ball.
Safe T Air purifies the air naturally with Tea Tree oil, nature's most effective and powerful disinfectant, and deodorizer. It helps minimize mold, mildew, fungus, and bacteria and is safe for use around children and animals.
This is a rare sale on this item. We've sold it for years and it is not only one of my favorite items but judging by the reviews, it's one of yours!
We have over 200 stellar reviews! Here's one of them:
FIVE STARS – It works
Purchased two of them and placed them in a 994 sq. ft. basement that had a mildew smell. It took care of the smell and has lasted for five months. Very satisfied – KIM, in Iowa
First thing… I am not allowed to advertise this product in an email for less than $15. To see the price you have to visit the site.
Now even at $15 I love this item. It is the all-in-one charging tower that's perfect for all your electronic devices. This power strip tower de-clutters all of the cords on your office desk or bedside table, keeping your space neat and tidy!
So many towels on the market are infused with chemicals. Yes I know that sounds strange but the reason for this is to make them really soft. The problem is sure they're soft, but they don't absorb water, in fact they repel it. These are awesome towels and the ONLY towels I use anymore.
Add elegance and a splash of color to your bathroom with any of these four (4) extraordinary and beautiful colors: Gray, Seafoam Green, Acorn or White.
Make sure you watch the video and my demonstration
We just got a new shipment of these in. I've been a fan since the first time I used them 2 years ago. They continue to be a top-selling item.
Silicone sponges are great because they don't grab and hold onto bacteria. These are better than most because of the proprietary weave of them. Trust me you'll love them. They work great!
These Silicone Scrubbing Sponges last a really long time when you clean them regularly and it's super easy. Just pop it in the dishwasher and it will clean out the collected germs and bacteria. Since they are silicone, they won't hold onto any smells and last so much longer.
Yes you are getting TWO of these soap and sanitizer dispensers! I put one in my garage by my entrance into the house. It is a great way for me to sanitize my hands BEFORE bringing all those germs into my house.
I've always been a bit of a germaphobe… the pandemic let everyone catch up to me. The only good thing to come out of it is people are washing their hands more often!
Plus more… With so many discounts you'll save more than ever!

Don't miss out on these deals… from stuff for inside and outside your home, to things for when you hit the road. We have many great things with discounts up to 85 Percent – Some Are Even Below Cost!
SEE ALL THE DEALS. Only get them when you visit THIS special page