Are you ready for our Employee Pricing Event?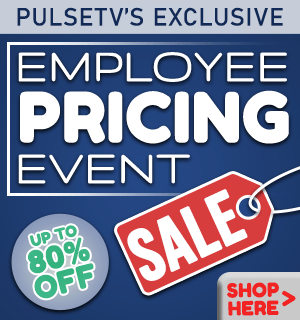 We give our employees extra perks, like discounted pricing, for all their hard work they put in every single day.
We, also, believe in giving back to our loyal customers too! This is the SECOND TIME we are offering some of our BEST customers the same pricing we give our employees!
Take a second and browse through some of our favorite items you can buy at a HUGE discount!
There are over 30 items, but I do want to caution you stock on some is limited. HERE'S A TIP: Save on shipping and order a bunch of stuff!

Hurry, and snag these up because these definitely won't last long at this price! Get TWO Lanai Solar Lights at under $7. These will light your pathway, garden, flower bed AND it does so while casting an exquisite light pattern on the ground that demands attention! You must see how stunning these truly are. If you are looking for a outdoor living upgrade…these are it!
Everyone in the office loves this SUPER BRIGHT lantern. With multiple lighting options, and it's durable, weatherproof construction, there's no shortage of uses for this resourceful lantern – no matter the conditions! It's important for a lantern to be bright, portable and, most of all, dependable – and this lantern is all that and more whether you use it at home or the great outdoors!
Try the ever-so popular PORTABLE Air Cooler with Fast, Hydro-Cooling Technology. It draws hot air in with a powerful fan, and blows it through a water-cooled filter. Then it blows it back into the room as refreshingly cool air. It's such a difference compared to a regular fan.
The Hy-Impact Cordless Deep Tissue Massager is one of the best and most relaxing massage experiences you will ever have. It's the same type of massager many pro athletes use to recover from rigorous workouts and activity. We have LESS than 60 left in stock! 
Stock is limited so grab yours while you can at our employee discount!
Don't wait to visit, this sale won't last long. But most importantly…This sale won't disappoint you!
Stop by our special page designated for great products and pay what us employees pay!