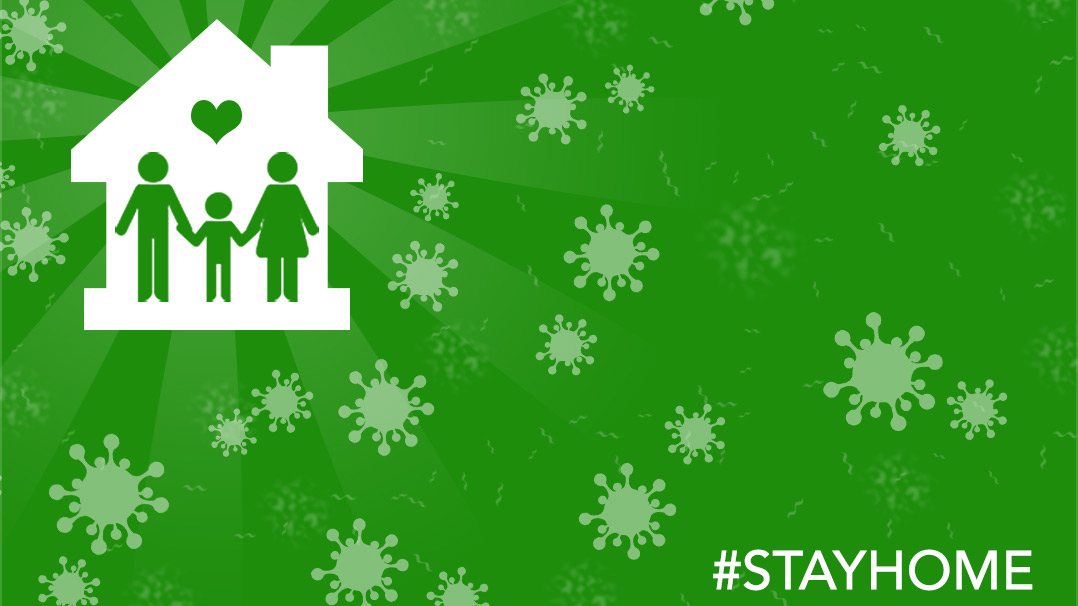 At this unprecedented time, experts offer up the most important advice: stay at home. Please! The less the general public congregates – the better. To flatten the curve of the Coronavirus (Covid-19), we need to come together and stay home as much as possible.
Our newest Staying at Home department has a few items to pass the time, stay healthy, and safe.
Many of us without a daily commute now find there's so much more free time! And it's not like we can all go bowling, fancy restaurants or even the local watering hole. It's best to keep busy, so here are a few things we can do:
Home Improvement
Hey you're stuck at home – might as well make it look good! I'm sure there's plenty of projects you've put off for years, or were just waiting for spring months to arrive. Deep cleaning your house can be very therapeutic as well as make a healthier environment for everyone.
We've been selling this Black+Decker Grimebuster for a while but it's always been a customer favorite. Check out the reviews and see for yourself! If you've been meaning to deep clean the bathroom (tile, sink, shower door, etc.) this is gonna save you a TON of elbow grease!
Due to some great customer feedback, we made these DIY Disinfectant Wipe Kits featuring our Streak-Free cloths and Purifize Hand Cleaner. Together, you can create reusable sanitizing wipes for surfaces! (Due to the 70%  alcohol content, you'll want to be cautious with plastic or wood finishes)
Don't forget the kids…
Those poor kids out of school can't have any playdates, go to the park, or even Chuck E Cheese's… here's a few things to keep them occupied.
We just got in these amazing Coloring Books – each one has 100 pages of beautiful intricate patterns that will not only relieve stress, but turn into great works of art. Adults and kids of all ages will love em. We have a GREAT price on these, so much so that you're getting 4 books for the price of one – they even come with colored pencils!
The Turbo Pipes Racing Set is super fun – it's like building a lego track to let your imagination go wild and build crazy loops with remote control cars that light up. Make sure you watch this video:
It's Important to Exercise
Ugh, I really miss the gym. I used to work out (almost) every day to stay fit and relieve stress. But there's still plenty of things you can do at home!
First of all you're gonna want to keep track of your activity. Let's face it, you're probably not getting in as many steps as you're used to! You can still jog outside, keep track of that and even your sleep schedule. The Striiv Bio2 Plus is an amazing fitness tracker! It's only $15 and does so much – like display your phone's notifications, vibrate for incoming calls, and more.
We also just got in this awesome Jump Rope – get a full cardio workout in just a few minutes. It's a high quality speed rope designed tough for athletes, but really anyone can use it and take advantage of the non-tangling ball joints and lightweight rope. It's a 6ft jump rope, but you can trim it to fit – it even comes with a nice little travel pouch. Only $5!
No workout would be complete with your own tunes… get a killer set of lightweight Active Sport Earbuds while you're doing all that activity. They're Bluetooth so you can keep your phone in your pocket or even a countertop while you do pushups, sit-ups or jumping rope!
---
See these products and more in our Staying At Home department at PulseTV!