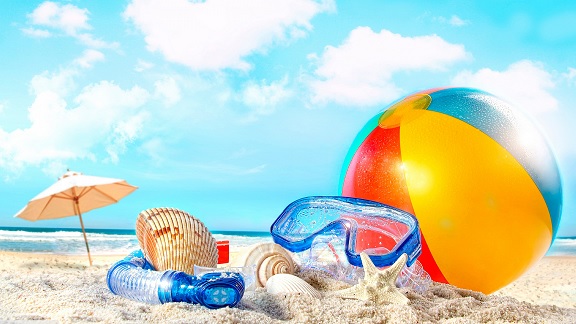 I don't think anyone is more happy about summer being here than me!
I just love the warm weather, the longer days and just spending time outdoors. For me summer is fun, Fun, FUN!
We have so many great items that are perfect for summer days and summer nights that I thought… "Why not have a super sale!"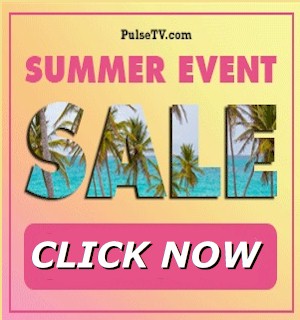 And what a sale it is… We're featuring all kinds of stuff; most of items I use myself. There's also a bunch of new items. One thing they all have in common is we've discounted them well below retail price! Hurry, because summer will last a lot longer than our stock.
There's over 40 items on 2 pages. Here are some of the items you'll see:
One of my favorite items! In fact we have this because of me. I was at a swanky resort spa a few years ago and they gave you one of these to put on the chaise lounge and I thought it was a great idea.
Since then I've been on a quest to find the best ones out there and this year we've done it! At 6.5 feet long it will cover just about any chaise lounge. Now you'll keep yourself clean and keep your chaise free from suntan oils that could harm it!
This super low price is ONLY available through this sale.
What would a day outdoors be without a cooler? Let me introduce you to a fantastic cooler that is big when you need it (to store all your food and beverages) but folds up to take up virtually no room at all.
These are just great to keep in your trunk for when you are grocery shopping on a hot day and don't want that ice cream to melt.
Another great thing is because it is lined with Thermal Insulation, this cooler bag can keep also keep hot foods hot!
The Full-Size Reusable Compressed Beach Towel is one of my favorite new items! So what is so special about a beach towel?
To start it's much more than a beach towel. It has so many uses, I started calling it my Swiss Army Towel.
Think about how much room a standard beach towel takes up in your bag. Well, this towel only takes up 3.5 Inches of space and it's just one inch thick. That means one bag can hold tons of towels. If your worried about being weighed down… No worries, each towel weighs just five ounces.
I said this was a full-size towel and I meant it. Unfolded it measures 36-inches X 60-Inches. Plus it's made of High-Strength Viscose. It's soft, comfortable and mega-absorbent, and dries within minutes instead of hours. To unravel the towel, just dunk it in water. Why would I want to dry off with a wet towel? I was in for a surprise. Even after absorbing 9.5 times its weight in water, it was almost fully dry within about five minutes.
Everyone should have a couple of these in their car for emergencies, and not just during the summer! You gotta check it out…
Nothing can ruin a day or night outdoors like bugs. This handy bug zapper takes care of pesky bugs… all kinds with just a swat.
It's designed to look like a tennis racket, but please know this isn't a toy! It kills insects on contact via an electric current when they touch the surface of the "net."
The zapper operates on two AA batteries (not included) and for safety, activates when you press on the button on the handle. That way you can either swat or zap – or do both simultaneously.
Please Note: Even after you take your finger off the switch the racquet still has one last shock… so BE CAREFUL.
It's the simple and easy way to rid your summer of the pesky pests!
A few years ago we went to Disney World. It started to rain so what did we do? We ran into a gift shop and bought a bunch of Rain Ponchos. The only problem was they were $10 EACH!
I learned from that and last year, before the pandemic, we returned to Disney but this time our whole party had these clipped to backpacks and purses. The rain came and we just opened the ball up for our rain poncho! (there's also refills available). And when the rain hits, just open it up and unfold the poncho. When the rain stops, fold it up and replace it back into the ball.
Compact and lightweight, the ingenious design will have you grabbing a dozen. No big bulky umbrella to carry around and you won't get soaking wet!
From hats to towels, you'll love the various Chilly products. All are designed to keep you cool. The secret is in the hyper-evaporating material that cools off as the material naturally dries. Just wet and shake and it gets ice cold.
With four different items to choose from you will love them… at these discounts get them all! They will help you to stay cool all summer long!
Get deals on all kinds of products to help make this summer the best one yet! Whether you are looking for items to use at the grill, adding stunning solar lighting for your patio and yard, or health and beauty items – PulseTV has it all! It's all on these pages with discounts up to 85 Percent Off!
VISIT HERE TO SEE ALL THE DEALS WE HAVE FOR YOU