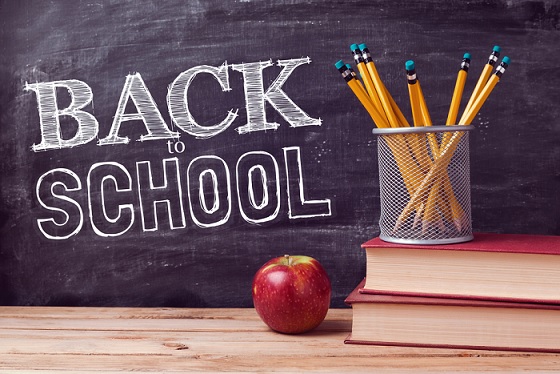 It's that time of year again – Back To School!
We have gathered some of our best selling items to help parents, guardians, and caregivers, plan and prepare for the upcoming school year. And with prices soaring the way they are we have many items available for cheaper than anywhere else!
Please feel free to stop by and shop around – We are here to help!
We put together a list of must-have items your kids will need this school year and we'll show you where to get these items cheaper than anywhere else!
There's nothing quite like putting pen to paper. The problem is trying to find one when you need it. Not anymore with the Papermate Ballpoint Pens 60-Pack!
There's plenty of pens here to go around! With 60 PENS available to use you can share them with your entire household. Take them to work, school, and keep some at home. You can even put a pen or two in your car, nightstand, desk, purse, backpack, briefcase, hobby room, tool box – Even your pocket! And you'll still have pens left over!
And these are some quality writing utensils. Each ballpoint pens is filled with reliable, ultra-smooth ink that comes out of the 1.0mm medium point tip effortlessly with every "t" you cross and "i" you dot.
You also might notice that the body of the pens are clear so you can see the amount of ink contained within so you'll know when it's time for a new one. Plus, there's a removable cap that features a handy clip so you won't lose track of these contemporary quills, but if you do there's plenty more where that came from.
Pens like these can get pricey so make sure that you stock up on this great deal. And remember, when you by more you save more.
I am so excited about this backpack. Whether you call it a backpack, crossbody bag, sling bag or messenger bag one thing is for certain, everyone will love it!
The reason I am so stoked is I'm going to use this on my upcoming vacation.
It's the perfect bag in every way and is perfect for School, Travel, Biking, Hiking, Commuting and more
I could go on and on about this, but let me share some of my favorite things:
– Durable and Lightweight has
– Padded Shoulder Strap
– Easily fits an iPad, Tablet or 12 " Laptop
– Water Bottle Pocket
– Lanyard Inside For Keeping Keys Handy and Secure
– Smart Phone Pocket on the Strap
– Pockets Galore
– Water Resistant
– Choose from Teal or Black
– Secret Secure Zippered Pocket (my favorite for travel!)
The bad thing is we don't have many in stock. THESE WILL SELL OUT QUICKLY!

These magical pens combine the joy and versatility of painting with the precision and ease of a marker! Each pen features a fine and flexible brush tip, allowing you to paint without any mess or cleanup required.
The high-quality water-based ink is smudge and fade-resistant, ensuring your artwork remains vibrant and long-lasting. It's also washable with soap and water on fabrics, clothing, and hands making it convenient for all kinds of creative projects.
Whether you're working on bullet journals, calligraphy, coloring books, or creating your own masterpiece, enjoy vivid color the whole time through. The fine tip allows for precise and detailed work, but you can also press down on the wider flexible brush tip for blending larger areas.
This set includes 24 metallic and non-metallic paint brush pens, neatly organized in removable trays. It's a fantastic alternative to traditional watercolor paints, and the compact design makes it ideal for creating art on the go.
The ink is odorless and non-toxic, making it safe for kids, students, hobbyists, and artists of all ages.
Reading in bed is a great way to relax at the end the day.
Why ruin the experience of getting into the latest page-turner by squinting and straining your eyes at dimly lit text? Good lighting is what you need – and you get it with this Rechargeable Book Light from Nioe.
This cordless book light uses 12 LEDs to illuminate books, magazines, and the screens of your electronic devices, too! You can adjust the lights to between 10% to 100% brightness and choose from 3 different color temperatures (Warm Light, Neutral Light, Cool Light) so you have the light that suits you best! And it's all done with a simple touch. Once you've turned on the light just hold the ON switch to adjust the brightness and tap to change color temperature.
It's super lightweight and the gooseneck offers 360 degree omnidirectional lighting so you can shine the light right where you need it.
There's no need to change any batteries because this one is rechargeable. This allows you to enjoy hours of wireless reading time (4-5 hours of the brightest light on a full charge). To recharge, simply use the included USB charging cable and plug the book light into a USB port.
And thanks to its adjustable magnetic clip this handy light, can be used with a music stand, craft table, even a nightlight for the kids!
Whether you're working, studying, or online gaming, a comfortable and dependable mouse is key. But don't be fooled by the simple appearance of this Wireless Computer Mouse because it's designed to improve both work and play!
You'll notice right away just how comfortable its streamlined curved, ergonomic design fits right into your hand. Plus, it greatly reduces wrist pressure! And its sleek symmetry works easily with either left or right hand use – whichever you prefer!
This mouse is Plug and Play – so no need for a driver! Just add one AA battery and plug in the USB receiver, which is stored at the bottom of the mouse.
Gamers are sure to enjoy the variable DPI feature. It gives you the ability to quickly cycle between 5 different DPI, or "dots per inch", settings (2400, 2000, 1600, 1200, 800). This means that as you increase the DPI, the same distance you move your mouse, the cursor on your screen moves further, which makes it much quicker when, say, operating a character in a game.
It even has an automatic switch-off when your computer is turned off or when the receiver is disconnected. And when the mouse is inactive for 8 minutes, it will automatically enter "sleep mode" which seriously reduces frequent battery replacement. A true energy saver!
You're going to love the way this marvelous mouse looks, feels and works. It's just a click away!
To shop more great deals head to PulseTV.com and browse all of our new products… There's something for everyone! Have a great school year!