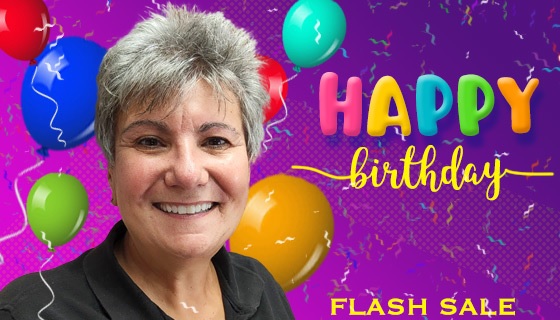 September is my birthday month and I'm giving YOU a gift with your order for being a longtime customer!
But that isn't all! I put together a special page of some of my favorite items (ones I use all the time) and I've given you special and secret deals! To get the free gift and super low prices you must click on a link inside this email.
Wondering how we can do this? Well this was a liquidation we bought because it has Christmas 2022 packaging. This is the biggest steal you can get.
I have so many more items on an exclusive Birthday page. Remember these are all I own, use and love!
VISIT for insane deals that can't be missed and your FREE GIFT!