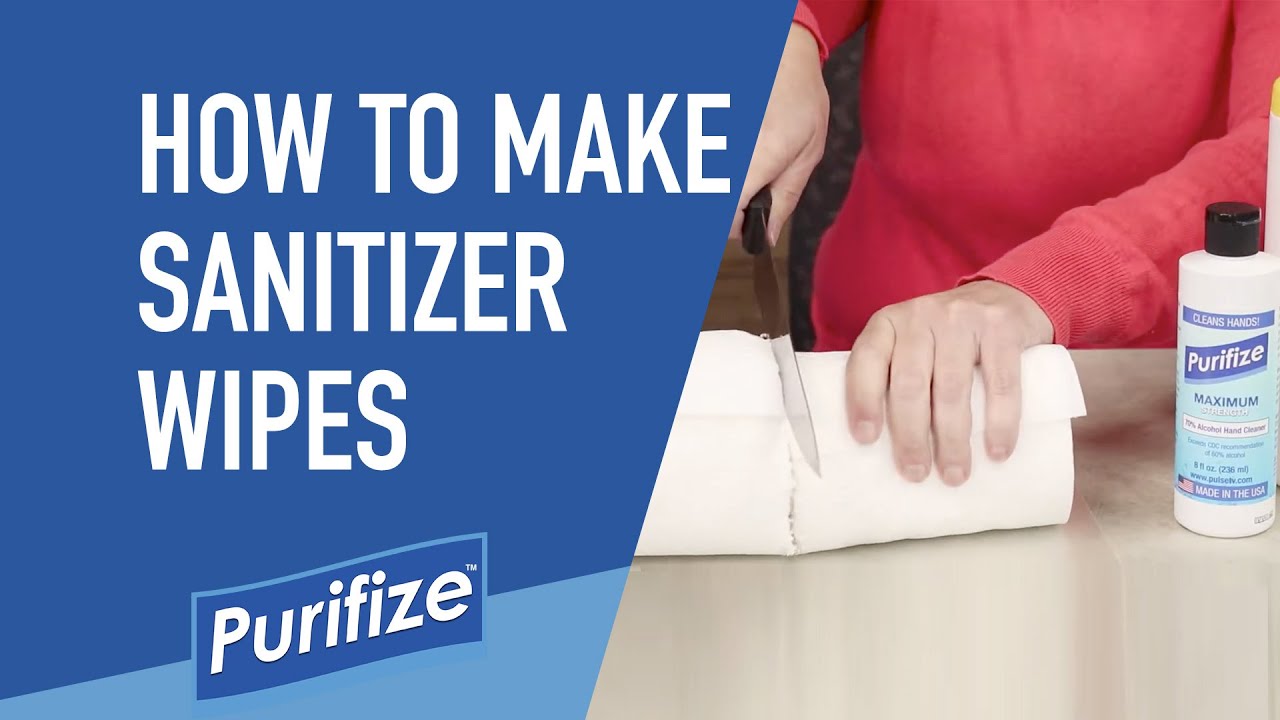 A handy trick we've just learned is to take some hand sanitizer and create your very own DIY sanitizer wipes in just a few short steps! With Coronavirus (Covid-19) and quarantine/stay-at-home measures in place, it's essential to sanitize your workspaces and homes.
We have been getting MANY calls from customers asking if our Purifize Hand Cleaner can disinfect surfaces. The short answer is absolutely YES. Because Purifize is 70% alcohol, it exceeds CDC minimum standards. You can certainly pour a bunch in your hands and then wipe it on whatever you want to sanitize – but that's kinda weird isn't it?
Here's how to make your own wipes (Watch the How-To Video on Our Site):
Cut paper towel roll to size for storing in a resealable container. Maybe you have an old container for sanitizer wipes that ran out – or you could use a big Ziplock bag.
Put inside the container and pour enough Purifize to saturate the paper towels inside. Purifize isn't as thick as some other goopy hand sanitizers like Purell, so it works a little easier to pour in.
Keep sealed up until ready to use.
Use these wipes for those infrequent trips to the store (wipe down cart handles) gas pump handles, and doorknobs. Keep some in the glovebox or on your desk to remind you to keep clean!
Used in combination with frequent hand-washing with good quality soap, proper filtration masks, and social distancing – you'll stay as safe as you can be.
Now we want to point out that due to its high alcohol content, it can be used safely on glass and plastic surfaces. We do not recommend it be used on wood as the alcohol disinfectant might strip the wood surface and polish (you can always test a small portion first and see how it goes from there).
Thanks again to our customers for such positive feedback in these trying times right now. We're happy to be able to supply not only our customers, but first responders, hospitals, and other friends and families that need it.
We're all in this together, – so hang in there!