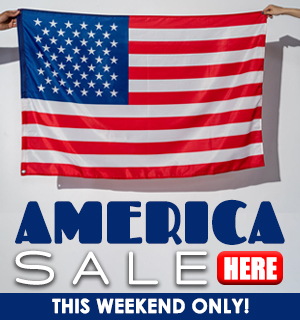 Come celebrate America's birthday with us!
In honor of July Fourth weekend, we are offering special savings on some of our top selling products. Home goods, DVDs, beauty items, toys, and much much more.
Shopping for deals might not be the first thing that comes to mind when you think of the Fourth of July. However, if you're not checking out the sales, you're missing out. You can score savings worthy of the most magnificent fireworks display this Independence Day.
BEST OF ALL…EVERY order over the holiday weekend will get a F.R.E.E. gift with their order.
There's more… SEE ALL THE DEALS. You'll only get them when you visit THIS special page!