Greetings Masks and More and PulseTV friends:
It is with a heavy heart that we are announcing the closing of our Orland Park Masks and More location. Our lease is expiring in May and this location will once again take shape as a Yoga Studio.
We want to thank each and every one of you for coming in and spreading the love for our Popup Mask Store. Don't you worry, our Tinley Park and Frankfort locations will still be here for all your mask, PPE, and gift needs.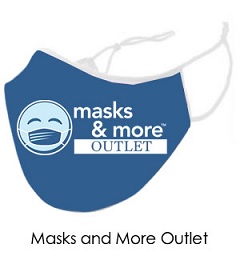 The Orland Park location will be having a huge sale of 50% off cloth masks! Other items will also be on sale so come in while supplies last!
In celebration of the NFL draft, we'll be having a sale in Tinley and Frankfort on all sports masks – Buy 2 get 1 FREE!
There will be more deals added throughout the week. These are store only specials, so come on in!
Happy shopping!
Orland Park
14215 S LaGrange Rd Ste 128
Orland Park, IL 60462
708-675-1169
* Orland Park Crossing Center, Corner of 143rd & La Grange Rd
 BEHIND STARBUCKS, between Talbots & Omaha Steaks
Tinley Park
7911 171st St
Tinley Park, IL 60477
708-468-4002
* Tinley Downs Plaza – A few doors down from Plush Horse & Jimmy Johns
Frankfort – NEWEST LOCATION
20815 South La Grange Road
Frankfort, IL 60423
779-254-0022
* Frankfort Town Center – Next to Butera Foods

And for more tremendous deals on amazing items make sure to head on over to our Masks and More Outlet locations, in Tinley Park and Frankfort locations, and PulseTV today!