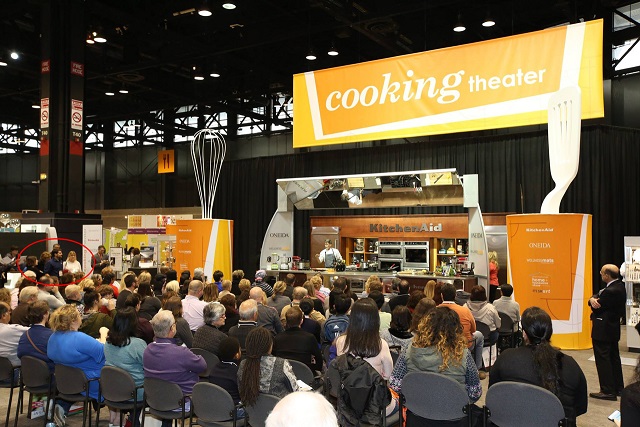 PulseTV is always on the lookout for the next great product to bring to your attention. Recently we visited the International Home + Housewares Show. According to Housewares.org, "The IH+H Show features more than 2,100 exhibitors from over 40 countries and more than 62,000 total attendees from over 125 countries. The Show brings buyers and sellers together to create the home + housewares industry's key marketplace!"
Not only did we get to see many of the wonderful products on display, we were also treated to demonstrations of several of the items. In the picture above, on the left hand side, you can see Anisa and company experiencing a first-hand demo.
We picked up quite a few items which are going up on our site daily so be sure to checking in frequently.