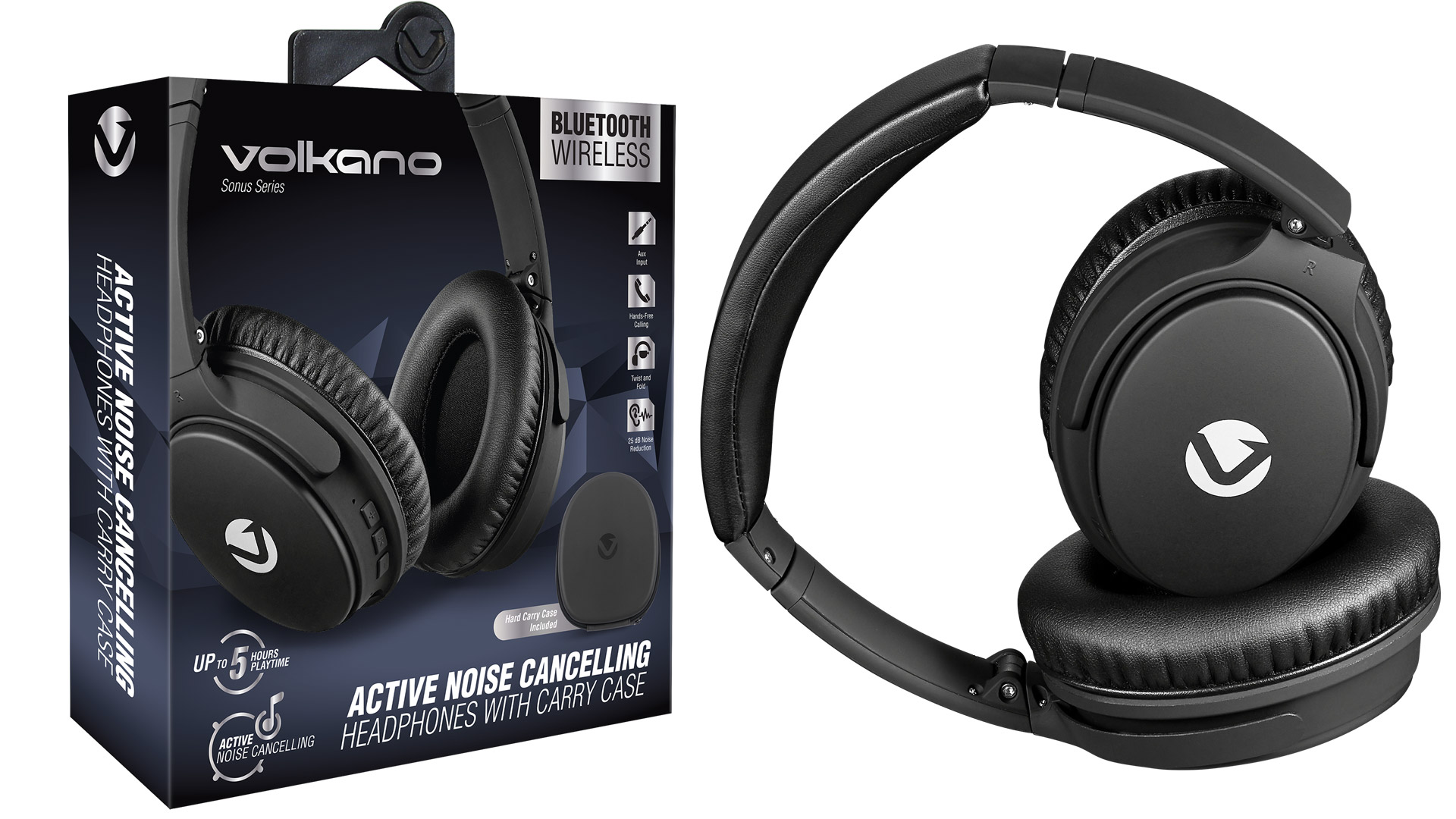 To bring something special to our customers last Christmas, PulseTV partnered up with a top electronics manufacturer for something we've never carried before: noise-cancelling headphones.
Here are the SONUS Active Noise Cancelling Headphones with Carrying Case. You will not find this model anywhere else – it's one of the PulseTV exclusive items on our site and we worked closely with the manufacturer.
PulseTV and The Electronics Department
PulseTV is no stranger to electronics: it's been our number one standalone department for years now with almost 100 products at any one time. We've got speakers, power outlets and other accessories – but headphones and earbuds are probably our favorite.
From old-school wired headphones, to Bluetooth® Wireless devices, and the latest trend of "true wireless earbuds" we've been here for the complete evolution of personal audio. The only thing missing was active noise cancelling technology!
How does Noise Cancelling Technology Work?
It's hard to explain, but what happens is that your headphones will dynamically produce a sound wave that is the mirror image of undesired noise, thereby "cancelling" it out. I don't know if it truly cancels it, but for it's best for reducing continuous, low-frequency noise: think of the low droning sound in an airplane cabin.
The technology has been used in aviation since the late 80's, but the company Bose® is well-known for bringing the first set of consumer-based headphones in 2000, called Quiet Comfort, which they still iterate to this day.
But here's the problem: they've always been so expensive! I won a pair of Bose QC25 in a contest, but they cost $300 at the time! I would never have paid that much on my own…
Selecting the Perfect Model
So that brings us to our partners, makers of popular Volkano branded headsets. We looked at literally dozens of models and configurations that were too expensive or didn't sound quite right. Some were too heavy, and others felt way too flimsy.
We put the factory-made samples through various office tests until we were happy to select one for our customers! We chose to include a 3.5mm cord, and a very nice hardshell carry case – since we all know how essential those are for traveling on planes! We even collaborated on the packaging: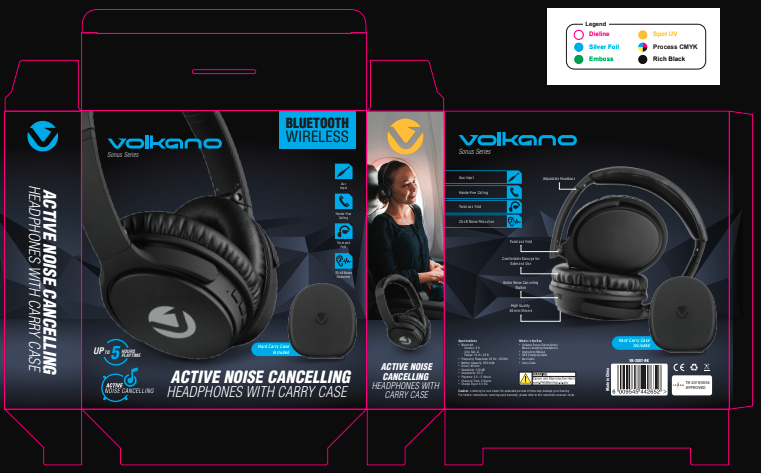 Sonus Active Noise Cancelling Headphones Features
The Sonus headphones are an absolute bargain when compared to those $300+ sets and has all the same features as well as excellent sound quality.
You get Bluetooth wireless capabilities with the latest 5.0 version. What is Bluetooth v5.0? It's more battery-efficient and gives a more reliable connection while the phone is in your pocket or far away.
The headset is foldable and goes completely flat for use in the included case or bends to fit in even smaller spaces.
Built-in 3-button music controls let you pause/skip tracks and control the volume. Haven't you noticed this is starting to go away in favor of a single button?
And you can plug these into your phone directly into your headphone jack with the included cord. Why would you ever want to do that? Well the built-in rechargeable battery lasts up to 5 1/2 hours, but if you're on a flight for longer than that, you can always plug in for uninterrupted music listening.
There's many more features listed on our site, and you can always watch our video to got through most. There's almost too much to talk about! But here's a 5-star customer review that says it best:

I know many employees have gifted these to friends and loved ones so we now have an extra $10 off to anyone who hasn't bought a pair yet! That's right: our price is now just $39.91 (you cannot beat that!) Remember, you can only buy these at PulseTV – so jump on these while we still have stock!