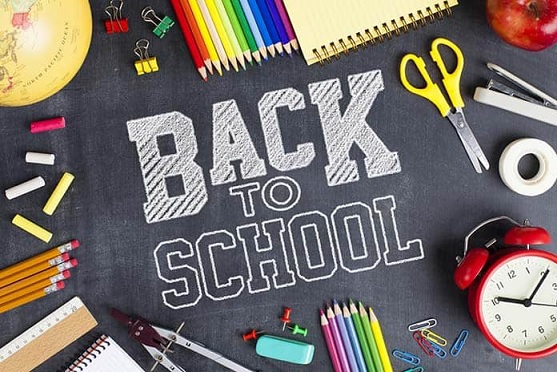 It's that time of year again, Back To School! But this school year will prove to be much different than any year before. Now instead of buying the normal school necessities of clothes, shoes, backpacks, and other general school supplies, we have to add a whole list of other items to keep our kids safe and healthy. With many parents' budgets already stretched razor-thin from the pandemic, it's understandable that many are worried about how much extra all these things will cost. We put together a list of a few must-have items your kids will need this school year and we'll show you where to get these items cheaper than anywhere else!
Of course, a good mask will be needed and while your kids probably have one, it's important to give them some more options. Disposable masks can offer great protection and are easy to use because you just throw them away after a couple uses.  You can get a 50pk of top-quality 3-layer disposable masks for just $29.99.
Or you can also get a 50-pk of 3-layer disposable masks just for kids. These are a little smaller and have some fun designs on them.
While it's a great idea to always keep some disposable masks on-hand, your child might want something a little more fun and stylish. These reusable and washable 2-layer masks offer great protection and even have a pocket to add a filter. With the filter, these masks can protect you just as much as an N-95 mask. You can get a 3-pk, each with a different cool and modern design.
Navigating the world is much different now. Opening doors, pushing elevator buttons, or just visiting the vending machine is risky business now because of how fast they can spread germs. That's why the Anti-Microbial Zero-Touch Key is such an important item on our list. You can do everything from opening doors to pushing buttons. You can even use it on your cell phone screen! But be careful there are a lot of different versions of this out there and many have rough edges that can scratch you or our items. We found one that is perfectly smooth and made with Copper and Zinc to ensure germs can't live on it. At just $9.99 this one is a bargain.
We all probably have a bottle of sanitizer by now and your kid is no different. But no one wants to lug around a giant bottle with everything else you need to carry in school. You can get a 2pk of the pocket-sized (Made In USA) Purifize for just $7.99.
Last but not least everyone needs to sanitizing wipes. These are so important to have because soap and water aren't always available. Plus sometimes a sticky mess needs something a little more than just sanitizer. While the whole nation has been struggling to keep these in stock. we have a 2pk (80 wipes each) for only $14.99. That's a total of 160 wipes!
While we can never eliminate danger for our kids 100%, at least with these items your kid's school year will be off to a safe and healthy start.