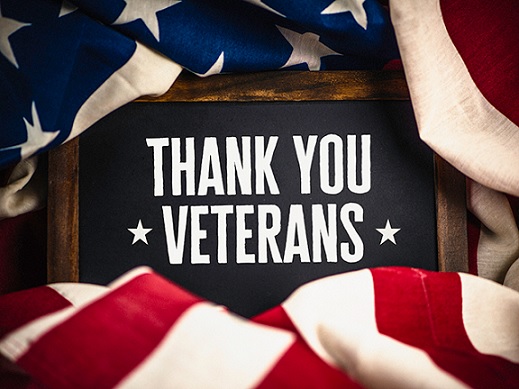 This Wednesday, we celebrate Veterans Day. On this historic day we honor all of our military veterans that have served in the United States Armed Forces, both past and present.
Here at PulseTV we are forever grateful for the sacrifice and service of our brave men and woman that protect us both at home and overseas.
As the years go by it becomes even more important not to lose sight of the significance of these soldiers that keep us safe and fight for our freedom.
This week, we have some items that not only honor our Armed Forces, but some also show the unimaginable brutality, stress, and loss that was endure by so many throughout our history.
Full Size 3×5 American Flag (Screen Printed)-
Made in the USA
The Stars and Stripes. Old Glory. The Star-Spangled Banner. The American Flag has many nicknames, but one thing is for sure it has always been a symbol of strength, unity, and pride.
When I was a kid I was given the responsibility of raising the flag every morning at school. Even then I understood the importance of this duty. It was an honor then, and it's an honor today to bring you one of our best-selling items – the full-size American Flag!
For nearly 60 years this version of the U.S. flag has represented our nation and its people. And now you can continue to support its message by proudly raising, displaying and waving your very own!
Get a 3 x 5 ft. (standard size) USA flag for just $9.99! It's made of weather resistant, polyester to prevent mildew and has grommets so you can attach it to any standard flag pole (Pole NOT included). The American Flag is always a welcome addition to any home, yard, or indoor display.
So don't wait to show your spirit and support by fly your U.S. flag today!
3×5 Embroidered USA Flag +
FREE American Flag Face Mask
An enduring symbol of our nation's freedom and the sacrifice made to achieve it, show off your love of the Red, White and Blue by flying the Annin 3 x 5 Embroidered American Flag.
This flag features traditional styling with embroidered stars and sewn stripes. It's made with Solarmax which is a 200 denier nylon for an all-weather heavy-duty flag is high-wind and UV sun fade-resistant.
Plain and simple… THIS IS THE LONGEST LASTING NYLON FLAG AVAILABLE!
Made with two different layers, you get protection while being able to stay completely comfortable.
The inner layer is made with 93.1% breathable cotton and 6.9% spandex. The outer layer is made of 100% polyester.
EZ-Breathe Weave design is specially woven to stop moisture from penetrating but allows air to flow freely to keep you breathing comfortably.
World War I: A Lost Generation DVD
Can you imagine the entire world at war? It's hard to imagine it now, but over 100 years ago it had never happened before, and to people at that time the whole concept was unthinkable and terrifying. It was 1914 and the entire world chose sides in The War to End All Wars; World War I.
Take an unprecedented look at the history of World War I in this 2 part documentary series, World War I: A Lost Generation.
There aren't too many programs on WWI and this two-part series from American Heritage features 44 concise minutes covering all the major events using insightful narration, compelling footage and original photographs.
All history buffs are going to love this archival material. If you know what a Dreadnought is or have ever heard of a railway gun, then you'll enjoy this series. So let's go back in time and find out what it was like to live 'The Great War'.
WWII Diaries: The Complete War Report
This is a complete day-by-day chronicle of the most epic event in the 20th century. There was so much coverage of WW II you can almost live the experience. In fact, that was the idea behind World War II Diaries: The Complete War Report on DVD.
This isn't just the politics and the tactics behind the war, WW II Diaries takes you through the world's greatest conflict day-by-day, month by month, from September 1939 through September 1945, using wartime video footage, newsreels, photographs and so much more.
78 Hours Of Richly Detailed WWII History
Each month of the war is individually featured as 1 hour segments filled with authentic historic photographs and archival footage. That means 78 hours of richly detailed WWII history. Comprehensive and insightful, these chronicles unravel the epic struggles and unimaginable horror that plagued the vast majority of the world s nations.
From the front lines to the home front this exceptional series contains hours of wartime video footage, newsreels, photographs and much more!
Victory At Sea DVD Set
The series premiered on the last Sunday of October 1952, and subsequent episodes played each Sunday afternoon through May 1953. Each half-hour installment dealt with some aspect of World War II naval warfare and highlighted each of the sea war's major campaigns.
One point I want to make… this is THE version to own. The Victory At Sea DVD is Digitally Re-mastered and Digitally Restored. Don't be fooled with lower price, lower quality versions. This is the best version available. More details are below.
Considered the most influential documentary in television history, Victory At Sea, in the words of Harper's Weekly, "created a new art form." The 26 half-hour episodes were culled from over 13,000 hours of footage shot by the U.S., British, German and Japanese navies during World War II.
Original 26 Episodes Digitally Restored and Re-mastered on two (2) DVDs, plus RARE footage from: Iwo Jima,  Okinawa, Guadalcanal and Mediterranean.
Remember you do get a bonus third DVD with the following 6 Programs:
America's Wars, Revolutionary War, The Civil War, World War I, WWII: The True Glory, The Korean War: The First Forty Days in Korea, The Vietnam War: Vietnam! Vietnam!
And for more amazing deals on great products head over to PulseTV Today!