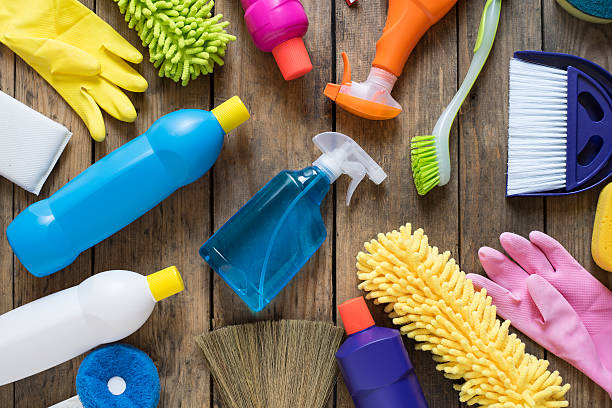 Spring is on its way and with it is the welcoming lemony fresh scent of Spring Cleaning!
That's right! It's time to get out the mop and bucket, the vacuum, the glass cleaner, and various other cleaning supplies, role up those sleeves and start scrubbing, wiping, and disinfecting. I know it's not everyone's favorite think, but these days, a little extra cleaning could do you a world of good. Plus, there's nothing like the freshly clean sparkle of your home, office, or even your car.
PulseTV is gearing up for Spring Cleaning, too! Not only by freshening up the office, but by offering great deals on items that will help you clean up, without cleaning out your wallet. Items like…
The Luna Steam Mop – It's the ultimate floor cleaner that actually sanitizes your floor while making it sparkly clean. Nothing makes your hardwood, tile, linoleum or Pergo floors look more dazzling (or smell fresher) than a good steam cleaning! This is the Deluxe Version: The Luna Steam Cleaner PLUS, which comes with a 12 piece accessory kit to help clean beyond your floors!
Streak Free Cloth – This 4-pack cleans effectively by pul
ling and trapping all dust, grease and dirt which doesn't transfer back onto the surface you are cleaning. Cleans many surfaces like glass, mirrors, windows, stainless steel, TV screens, tablets, eyeglasses, counter tops and more. Eliminates the need for expensive and caustic cleaning chemicals… better for you, your children, and the environment!
Safe T Air – Looking for a solution to indoor pollution? Help rid your home of odors, mold, mildew, bacteria and fungus. Safe T Air cleans the air naturally with tea tree oil. This essential oil is nature's most powerful antiseptic, anti-bacterial and deodorizer. Suspended in this thick gel, it slowly evaporates to gently circulate and clean indoor air.
Pure Power Scouring Cloths – These premium scouring pads are made for strength and durability to provide a robust cleaning effect that will not tear or wear out even after numerous uses! These double-sided pads scrubs off stuck-on food, grease, and grime. It works fast and effectively, helping you keep your kitchen and other appliances looking brand new.
Grimebuster – Looking for a quick and powerful clean? Cut through the grime, grease, dried on food and sticky messes without any extra elbow grease with Grimebuster Handheld Power Scrubber by Black and Decker. Use this all-purpose bristle brush on your dishes, pots and pans, countertops, stovetops, the oven, microwave, sinks, and more. When powered on, it rotates getting in all those nooks and crannies without needing to apply much pressure and the non-slip handle makes it comfortable to grip – perfect for those with limited hand strength or arthritis.
So head to PulseTV and let the cleaning begin!