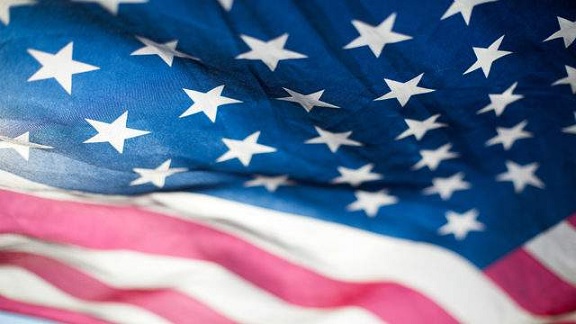 Monday, May 25th, is Memorial Day. This day is not just a holiday for Americans, but a day to reflect and honor those in our armed forces that have fallen in battle. Show your support for the military personnel in this country, both past and present, and help future generations understand the sacrifices that our parents and grandparents made during some of this countries toughest times. And here are a few available items to help with that…
Embroidered 3×5 Nylon American Flag (Made in the USA) – Fly the most affordable TOP QUALITY embroidered, made in America, American Flag available. The economical, all-weather flags will last over time. These flags feature bright white embroidered stars and chain-stitched stripes. Made with Solarmax which is a 200 denier nylon with special resistance to damaging ultraviolet sun radiation. Like the strength of the nation this flag is MADE TO LAST! Commemorate all the heroes that make our country what it is today and flying this flag is a great testament to the first responders and all of those brave men and women on the front-lines.
WWII Diaries: The Complete War Report – This 19-disc DVD set gives audiences a complete day-by-day chronicle of the most epic event in the 20th century. The chaos, sacrifice and heroism of WWII are presented through a profile of the significant milestones that propelled and diminished the most terrifying regime of the 20th Century. This compelling series highlights the details and daily headlines of September 1939 through September 1945. Each segment is filled with authentic historic photographs and archival footage of the epic struggles and unimaginable horror that plagued the vast majority of the world's nations.
John Wayne's America CD – The Duke defined what America's values are all about and now, for the first time ever released, you can own John Wayne's America. Listen with pride to 10 tracks of Wayne reciting patriotic speeches over music as a noble tribute to the country he loved so much. This collection should be in every American's household.

A Hero's Welcome DVD – This trilogy of documentaries have been brought together to honor the extraordinary sacrifices of America's greatest heroes!
This DVD Collection features gripping, all true stories of real veterans and their strength, heroism, and reconciliation. They feature real footage and compelling narrations by Josh Brolin, Kelsey Grammar and Ed Harris.
Patriotic Celebration Kit; American Flag Bandana with Two Shot Glasses – Sport your patriotism with this stylish American Flag Bandana and share a toast with a set of two Shot Glasses. The bandana is lightweight, comfortable, and super durable. It's the perfect way to show off your USA pride while you're on the go, making it great for campers, bikers, hunters, and more! And it makes a great temporary mask in a pinch. The shot glasses are made of shatterproof stainless steel and can be used to serve a wide range of beverages or condiments.
Check out the many ways PulseTV can help you show your support!