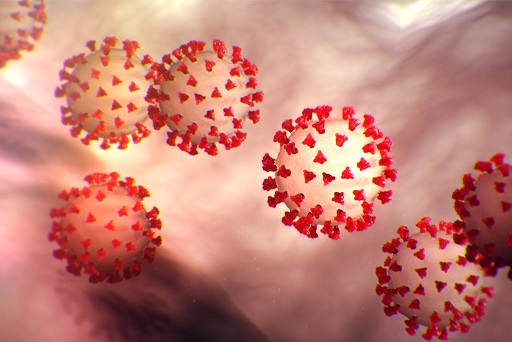 We think of PulseTV as more than an e-commerce company, we are a family. Many of our employees have been with us since we started over twenty years ago. We are taking precautions as a company and wanted to share with you what we are doing.
First, we are communicating every day about washing hands for 20 seconds or more. Throughout the office we have hand sanitizers strategically placed. In addition, we have handed out products from our stock that is geared to kill most viruses. This includes disinfectants like Miracle Clean Spray Pens.** This allows everyone to spray and then wipe their desks and work areas.
What is necessary is diligence and introducing new habits. Stop touching one's face is a critical habit to break. And one of the most important things to do at work, and home, is to keep your phone clean. We handed out our Anti-Viral and Anti-Bacterial Disinfectant Foam by Zagg ** so that people could clean computers, laptops, phones, etc.
For our warehouse, vinyl gloves have been distributed. But don't worry, the Coronavirus cannot live on surfaces more than 14 days and all products are essentially quarantined for 4 weeks to make sure they are safe for the thousands of PulseTV customers. We've also made the 50 Pairs of Disposable Vinyl Gloves** available to PulseTV customers.
And with Coronavirus, and flu season still here, hand sanitizer has disappeared from store shelves. Don't drive from store to store searching for it – Just Order It! PulseTV has partnered with an industrial manufacturer to bring this maximum strength hand and surface cleaner to as many people possible. The Purifize 8 oz Hand Cleaner** exceeds CDC recommendations for cleaning and sanitizing. Purifize contains 70% alcohol to disinfect and kill more than 99.99% of all germs, viruses and bacteria, not only on your hands but surfaces as well.
And it's not just hand sanitizer that's in short supply. Masks, hand sanitizers, disinfectants and more have all become rare commodities. Please follow these tips if you find PulseTV is out of stock or you cannot find necessary products to keep you safe:
1) Stock up on Vitamin C and Vitamin D
2) If disinfectant wipes are not available, you can put vodka on a paper towel or rag and wipe surfaces. Rubbing alcohol as well will work, but that is in short supply.
3) Mix vinegar and lemon juice and put on a rag. Sprinkle table salt and this becomes a great cleanser. Make sure you wipe off the surface to dry.
4) Even if there are no "N-95" masks, use any mask to wear that will keep you from touching your face, even if it does not filter the virus itself.
5) Stay home if you have a cough. Be vigilant to not infect others too.
6) Avoid shaking hands for the next 3 or 4 months. Consider fist bumps.
7) Avoid public gatherings whenever possible.
In the end, it is better to be safe than sorry. We hope this blog post helps.
** The products spoken about in this blog may be out of stock by the time you are reading this. You can click on the links if interested, but stocks are limited.