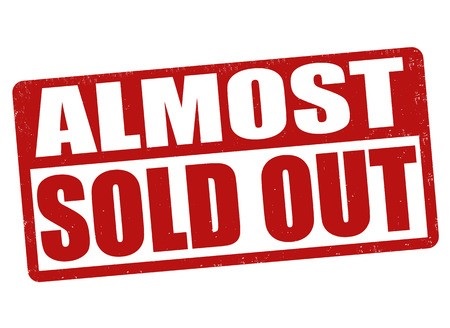 Recently, some new products came in, great products, but like all great things there is a catch… for many of these amazing items we have a very limited quality. So do NOT wait! Do NOT hesitate! Do NOT play the "Coulda, Woulda, Shoulda" Game!
It's time to seize the day… and the deals! Don't miss your chance to get a great deal on some amazing items before they are gone for good. Trust me, deals like these have a tendency to go fast on PulseTV, so don't fall to the unwritten law of "You Snooze, You Lose" and get these great deals today!
UV Sterilizing Phone Charger With Wireless And USB Charging
Did you know your phone is one of the dirtiest and most contaminated items you own?

EWWW, GROSS! That's what I thought when I heard this but unfortunately, it's true. The average phone has more germs than a toilet seat. And with the world we live in today, it's more important than ever to keep personal items like this clean. Thankfully we have a product that will quickly and easily kill 99.9 percent of germs, bacteria, and viruses. But that's not all it does.
It's actually a UV Sterilizing Phone Charger. So now you can charge your phone while sterilizing it! And this isn't your average UV light either. The special bulb emits powerful UVC light waves. The great thing about that is all of the pathogens that make us sick never had to protect themselves from UVC light, so it kills them in just minutes.
To find out more about this multi-functional device head to PulseTV to learn more about the UV Sterilizing Phone Charger With Wireless And USB Charging.
Black USB Rechargeable LED Beanie
The winter months might be cold and dark but we can fix both of those little problems with a great product you're going to love to wear; the knit Stocking Cap with a built-in Rechargeable LED light! You'll look cooler than Ironman.
These thick, knit stocking caps are warm and cozy, and you can pull them all the way down over your ears, but the big selling feature is the super bright LED headlamp built into the cuff.
The integrated headlight is rechargeable and has 4 high powered SMD LEDs. With just a push of a button you can choose between three light modes; low, medium and a high beam that cranks out 150 Lumens. The light itself is compact and easy to remove and recharge directly through a USB port.
This is a must-have item for runners, campers, trades-people, mechanics, or just walking the dog at night. You can keep your hands free and STILL SEE what you're doing. And YES, it's machine washable. Just make sure to remove the light beforehand!
So don't be left in the dark. Light up your world with an LED headlight stocking cap.
Stubby Strip
Carry up to 4 bottles of wine, champagne, cocktail mixers, or longnecks safely padded and chilled in cool neoprene. A sturdy padded carry strap makes it easy to tote wine to cookouts, concerts, sporting events, and more. This product sells for over $20 but not at PulseTV.
While supplies last, Stubby Strip is only $4.99! Note: These are in limited supply and will not last long on our site. Order before they are all snapped up.
4000mAh Fabric Portable Power Bank
The Ultra Slim 4,000mAh Fabric Power Bank features a large battery capacity to conveniently charge up all of your favorite USB compatible devices like your smartphone, tablet, iPad, and more.
The powerful 5V/1A output will add up to 12 + hours of talk time to your smartphone and keep you connected when you need it most. It's perfect for those long days away from a power source, and you'll be thankful you have a spare battery backup when you start to run out of power on the go.
The ultra slim design features a fabric covering that is absolutely stunning! The super sleek material makes it very tactile and will protect it from bumps and scratches. And at 1/4 inch thick, it's extremely portable so you can take it just about anywhere. Slip it in your pocket, purse, or backpack, and never worry about your phone going dead again.
Amish Secret Wood Polish – As Seen On TV
Introducing Amish Secret, inspired by age-old Amish tradition, it instantly restores wood's natural beauty.
The secret is in the exclusive formula that cleans and protects in one easy step, providing a beautiful shine.
Whether it's a matte finish, medium luster, or high gloss, all wood surfaces, even painted ones, will benefit from Amish Secret Wood Polish.
Best of all, it will keep your furniture dust free longer!
The cleaning head is covered with a microfiber cloth that uses plain tap water for sparkling results. No glass cleaner needed.
This is perfect for moisture removal. Not just for vehicles, great for the home & office too.
Kalorik Quick Slice Electric Carving Knife Set
Save your energy for eating, not carving. The next time you pull a delicious roast, ham, turkey or brisket out of the oven let the Kalorik Quick Slice Electric Knife do the carving for you. Equipped with a 7.5-in. stainless steel serrated blade, this knife set can slice through any type of meat almost effortlessly. And if you're a baker it also works wonder on homemade bread.
The set comes also with a 10.6 inch stainless steel fork and its own plastic carrying case for easy and convenient storage. The stainless steel accessories are dishwasher-safe, and the unit features a blade guard and a blade quick release switch making this appliance lightning fast to assemble and disassemble.
Perfect for gatherings and everyday use, the Kalorik Quick Slice Knife Carving Set makes a great addition to any kitchen.
Rescue Me – Intensive Care Balm for Distressed Skin
Rescue Me is an intensive care balm enriched with 21 essential oils and herbs including soy (source of vitamin E), cocoa (anti-oxidant), beeswax (anti-infammatory and locks in moisture) and frankincense (infection fighting). It soothes, heals and protects distressed skin with light topical application.
Apply for eczema, psoriasis, dry skin, sunburn, stretch marks, bruises, arthritis, cold sores, scars, and more. It even fights and prevents acne. It's the all-in-one miracle balm for just about every skin problem out there; an indispensable addition to your medicine cabinet!
And for more great products, head over to PulseTV!