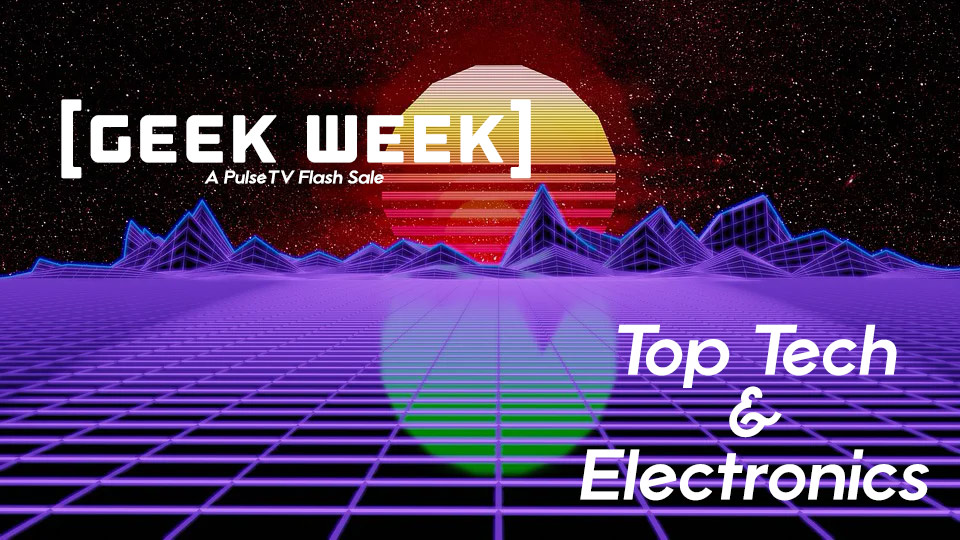 I gotta say, I'm a geek and proud of it! We sell so many gadgets and gizmos that I can't help but pick up a few for myself. I volunteered to write this blog post highlighting some of my favorites in our Geek Week Flash Sale.
You probably never thought of tricking out your chair before…but give it a high-tech makeover with this Heated Shiatsu Massage cushion! Get a deep tissue massage controlled from the handy remote anywhere you sit. We haven't seen this online for less than $100, and we normally sell it for $50… but Geek Week's sale puts it down to $39.99! It's already down to the last few boxes- act fast or it WILL sell out!
Cheap Active Noise Cancelling Headphones
Love music? Hate noise? These super comfy and high-end pair of headphones sound amazing, but also cancel outside noise with the push of a button. Premium materials and accessories make this one of the best values on our site. (And yes – I own a pair, and frequently give it to friends as gifts!)
The Perfect Cheap Gaming Earbuds
With the global pandemic on our hands, I think it's safe to say video games have quickly surpassed sports as the top national past time! Whether you're playing on the computer or you're a console gamer (Playstation, XBox, Nintendo Switch) these will become the favorite headset of choice.
The sound is great, and you'll love how lightweight they are – no more bulky headsets that look cool, but weigh you down after only a few minutes! You'll want to jump on this one while we still have them because it's a closeout and we can't find anymore.
We also have a pretty neat Light up RGB computer mouse available on the site for all the computer gamers out there. Trust me – gamers love the color-changing aspect of it, but everyone can appreciate the extra buttons and super smooth movement of this high-tech mouse.
---
There's really something for everyone at this sale, but especially for those that love electronics. We need to make more room for other great deals so help us out and shop our tech!
See all these and more when you visit the Geek Week Flash Sale (available for Limited Time)