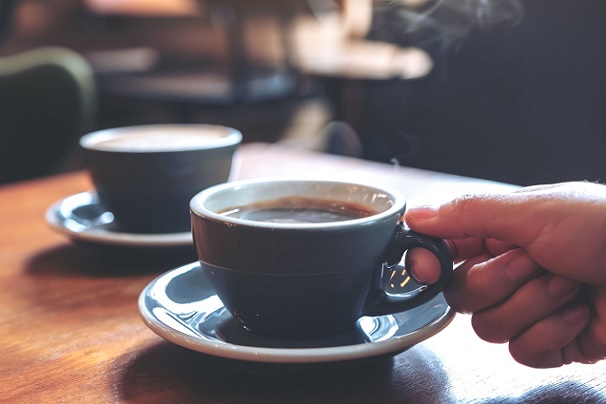 Couldn't you go for a delicious cup of coffee right about now? A simple thing like a cup of coffee can either make or break your day, and nobody understands that better than PulseTV! Check out these percolating products that you can get for only a few beans…
Brewing up a cup of coffee has never been easier – actually it is as easy as pour, push and go! With the Single Serve Coffee Maker you can utilize the simplicity of ground coffee and brew a customizable cup of coffee quickly. Its compact, sleek design takes up very little counter space, making it perfect for any size kitchen, office desk, dorm, and more. You can make a cup of coffee up to 14 oz. and of course you can use different sized mugs. And best of all – It's easy to clean! Don't leave without your favorite Cup of Joe… to go! Which bring us to our next item…
The Copco 16oz. Travel Mug 2-Pack is the perfect choice for enjoying your favorite beverage on-the-go! This travel companion features double-wall insulation that helps keeps drinks hot or cold for longer periods. It has a quarter-turn sealing lever lid which prevents messy spills. And the textured, non-slip brown sleeve guards against hot temperatures. It conveniently fits most standard-size cup holders – plus it's microwave and dishwasher-safe!
And if a fun, novelty coffee mug is what you're in the mood for, then look no further than the Lil Joe Mini Coffee Pot Mug! Whether you want to enjoy a piping hot cup of joe, hot chocolate, tea, or even iced beverages, fill this mug up with up to 16oz. of liquid. It's fun, functional, and a great conversation starter for all coffee lovers! You won't believe your co-workers mugs when they see this one!
And you can show that you're part of the brew crew with the V-Neck Sleep Shirts by Hello Mello. Choose between two adorable designs – I Need Coffee or 5 More Minutes. Sleep, nap, lounge around, and sip your coffee in complete comfort! This lightweight, short sleeve sleepshirts are so soft you'll want to go to bed early and sleep in late. Each shirt features a long relaxed fit, casual rolled sleeves, an open neckline, and it's made from their dream worthy signature soft fabric. These sleepshirts are the best thing to go with your coffee since cream and sugar!
Don't miss out on this collection of brew-tiful items that are perfect for all java-fueled friends! And for more great products be sure to visit PulseTV!