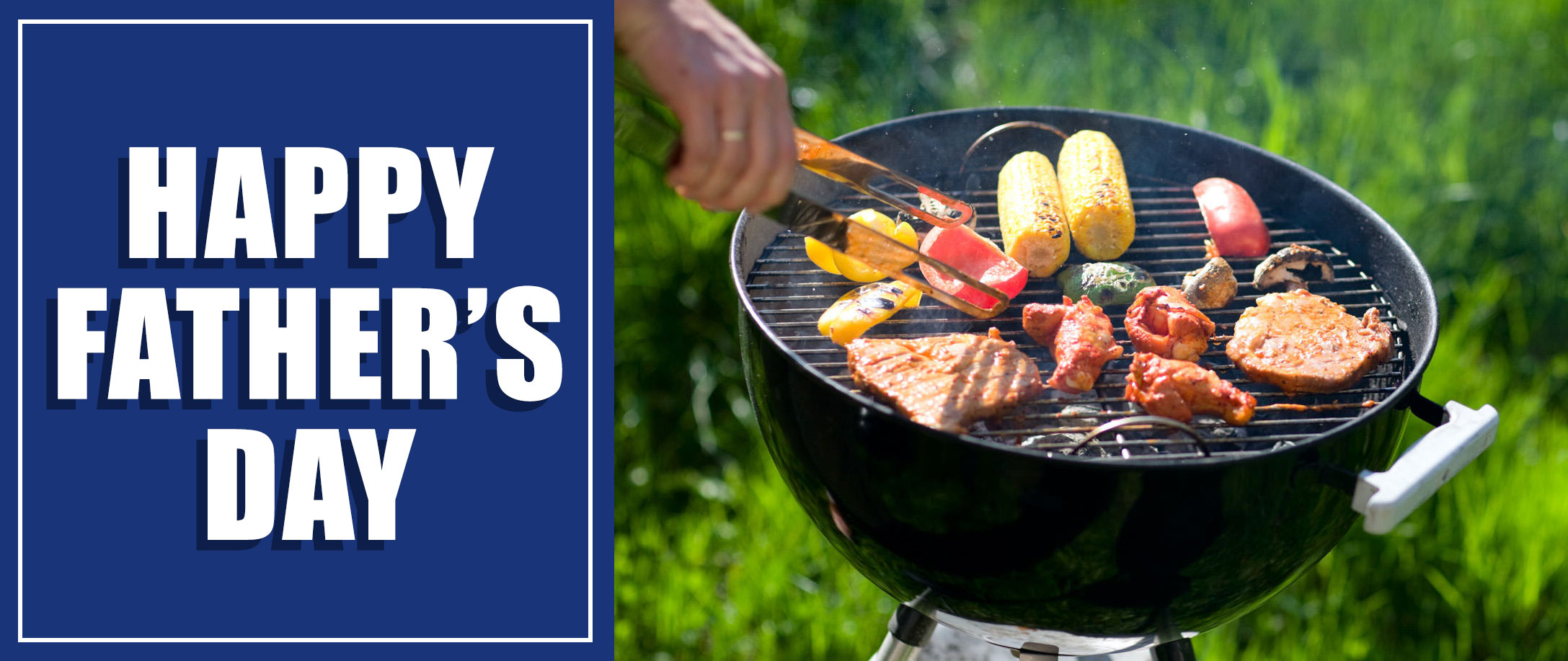 Make dad feel special this Father's Day and shop great deals in our outdoors department, tools, gadgets and more!
At PulseTV.com we have so many deals on all kind of items but here is one of our best sellers that will make your dad happy… It's the Stone Block Grill Cleaner! It's a large pumice stone that conforms to all grill surfaces and cleans your grills 4X faster than traditional grill brushes. It's the safe, fast and efficient way to clean your grill, no more hazardous loose wire bristles to worry about it. Plus, we have replacement stones available. Just pop out the old one and pop in the new one… it's that easy.
Now here's something you're dad will be so thankful for, it's The Ultra-Bright Triple Panel Garage and Ceiling Light. Now this is a super bright light featuring a whopping 6000 Lumens! I actually have 3 in my home right now, 2 in the garage and 1 in the basement. We love them! They literally light up the whole room and you can angle the light in any direction. Be sure to check out our video just to see how bright these lights are.
Does you dad love music? If so, it's time to get him his very own Bluetooth Speaker! This rugged Bluetooth speaker sounds fantastic and it has a built-in smartphone or tablet holder. He can take this anywhere with him! Whether he's working in the garage, workshop or grilling it in the backyard. It features stereo sound and runs on a 1200mAh rechargeable battery.
You're dad works hard so gift him something that will help him relax in the evenings. I'm referring to the HY-Impact Cordless Deep Tissue Muscle Massager! Now this massage gun is one of the best and most relaxing massage experiences he will ever have. Just like the professional units, it has a super-strong 3900RPM motor with 6 different power settings for precise massaging control. Hands down it's one my favorite products we've ever sold, I actually gifted 5 of these to my friends and family and they love it!
To shop more great deals, head on over to our website at PulseTV.com. There's more gifts to choose from and plenty of departments to explore… And to all the dads out there, Happy Father's Day!