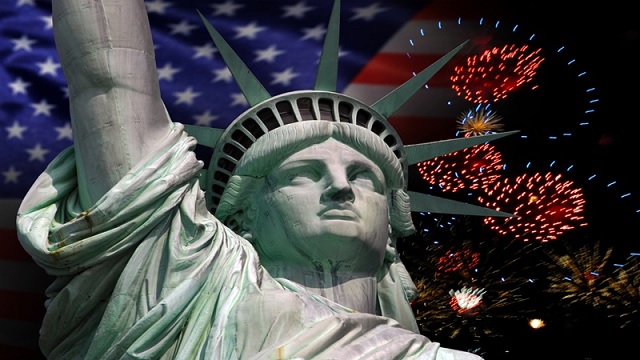 The Fourth of July is truly one of the most historic days in US history. And if you're a history buff and looking to do a deep dive into the memorable events and people that made this country great, then PulseTV is the place for you! We carry a compelling collection of DVDS ranging from entertaining documentaries to classic films and television series. Here are a few definitely worth a watch…
Attention WWII, naval history and war buffs! The Pearl Harbor: 75th Anniversary Documentary Series DVD takes you all the way back to learn about the secret preparations the Japanese made before the bombing of Pearl Harbor. Watch as the war in the Pacific explodes in some of the fiercest battles fought by American Armed Forces, featuring incredible combat footage and interviews with veterans from both sides.
He called himself "The Greatest" and few boxing historians or fans would argue his claim. Muhammad Ali lived a full life like no other and now you can see him "Float like a butterfly, sting like a bee…" in all aspects in his own words. The Muhammad Ali: In His Own Words DVD is packed with rare, seldom seen footage that really gives you a ringside seat to the man, the athlete, the legend. This is a must-have for fans of Ali, boxing, and one of the greatest men in history!
Examine the life and times of the 40th President of the United States with the Ronald Reagan – The Life and Legacy DVD. This eight-part series follows Reagan, a small-town boy from the Mid-West who rose from the shadows of a rough childhood to become one of the most influential figures of the 20th Century. Through historical footage and expert testimonies this extraordinary biography captures Reagan's accomplishments, hardships and patriotic spirit that fill history buffs with pride.
"I have a dream." On August 28, 1963, Martin Luther King spoke these words as he addressed a crowd of more than 20,000 civil rights protesters gathered at The Lincoln Memorial in Washington, DC. Now you can relive Martin Luther King's historic speech with the Martin Luther King: I Have A Dream DVD. This set not only features the March on Washington it also includes historic newsreel footage from the Civil Rights Movement. It's a moment in history that still echoes in our memory.
You can follow over 100 years of civil aviation from The Wright Brothers to modern airliners like the Boeing 787 with the Birth of Flight DVD! This 8-part series explores the amazing world of the planes, the people, and their impact on high-flying history. See how aviation greats such as Amelia Earhart, Charles Lindbergh, and even Leonardo Da Vinci helped develop and change aviation forever.
And for more entertaining DVDs head over to PulseTV today!