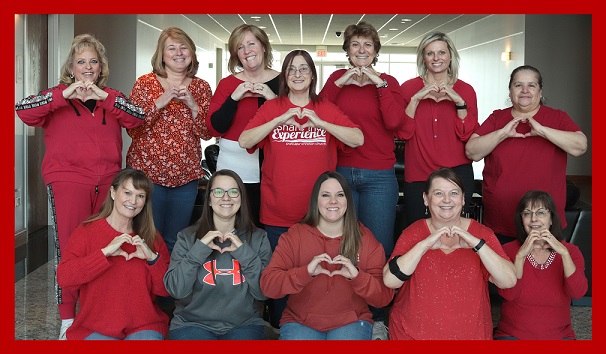 We may be a small family company, but we have a big heart. That is always the case when it comes to supporting members of our team.
Today, being Valentine's Day, is the perfect day to share this story with you. Maureen, one of our number-crunchers, asked the office to join her in support of "Go Red for Women".
"Go Red for Women" is the American Heart Association's initiative to increase heart awareness. Heart disease is the number one threat to women and 80% of heart events are preventable. Maureen asked us to wear red to honor those we've lost, and to support those who survive, thrive, and inspire, like her daughter Caitlin, who's been living with heart disease since her diagnosis of long QT at age 16.
As you can see from the photo our hearts go out in support of Maureen and Caitlin. We care about each here no matter what. And that's what makes PulseTV a great family!
Thanks, "Team Red"!
To learn more about us, and those in the picture, go to the PulseTV "About US" page.