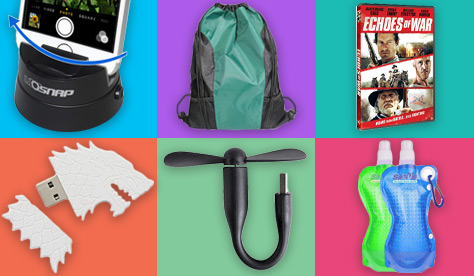 It's important more than ever to save money, but there are items you can still purchase that won't break the bank. That's why PulseTV put together a 99 cent Department so you can shop quality products that won't cost you a fortune!
Now, if you're thinking these are cheap dollar store items you couldn't be anymore wrong… Just take a look at the Universal Rotating Phone Ring Holder and Kickstand! This 3-in-1 phone ring ensures a perfect grip, so you can grab your phone and handle it without worrying about dropping it. It's made out of a sleek, aluminum metal and has a built-in magnet so you can easily place it on a magnetic car mount. Best of all, it rotates 360 degrees and it has a kickstand so you can prop your phone up and watch videos with ease.
Here's an item that every kitchen needs, I'm talking about The Flexible Chopping Mats! I have quite a few of these in my kitchen and I love them. I use them every time I prep and chop food. They're flexible, lightweight, and super easy to clean. And with PulseTV's deal, you get 2 chopping mats!
Who says you have to spend a lot to look stylish? Not us! These Wayfarer Style Black Sunglasses are inexpensive and deliver a classic look for both men and women. I ended up buying multiples so I can keep one in my car, purse and at my work desk. They even come with a black, drawstring carrying bag to protect them from getting damaged or scratched.
Last but not least, the Pan Protectors are another must have kitchen item. I own some pretty expensive cookware and now I'm able to protect them with these simple yet effective pan protectors. The soft, non-slip surface secures your pots and pans and keeps them protected from scuffs and scratches. And with this deal you'll get 1 larger and 2 small pan protectors.
There are many more quality products listed in the 99 cent Department so be sure to browse the selection and as always, stay safe and healthy out there folks!