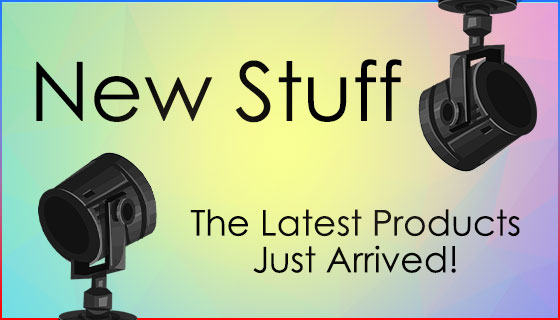 Some exciting things are brewing at PulseTV! Every week we're getting the trendiest items in stock and passing the savings onto you! Many of these deals are exclusive and some you can't find anywhere else but on our site. Make sure you check back every week to see the new and affordable products we have to offer! Everything from electronics and entertainment, helpful kitchen, home, and gardening items, to our new Flu and Virus Protection section – everything is here to help keep you and your family safe and healthy during these tough times.
---
Not only are we constantly getting brand new items in stock weekly, but I'm proud to introduce our latest department: Fashion Facemasks! That's right, head on over and check out all the latest and greatest reusable facemasks. All of these are made of quality fabrics that feel comfortable, are easy to breathe through, and won't irritate the skin. Most of them also feature adjustable ear loops for a secure fit on almost everyone, from kids to adults. And unlike other masks, these are machine washable (air drying is recommended) and can be used over and over again.
The Chilly Hat is a personal favorite of mine and was truly a lifesaver on a canoe trip I took recently. The wide UV Reflective brim protected me from the sun's harmful rays and was able to shield my entire face and neck from sunburns throughout the duration of the trip. I was extremely thankful for the evaporative and hyper-absorbent inner liner that would keep me ice cold for hours canoeing in the hot sun. Simply wet, wring, and shake to activate its cooling properties. It kept me cool and relaxed all weekend, and plus, it looks great on both men and women.
If you're looking for an easier way to sterilize your belongings without having to use bottle after bottle of sanitizer, then you need to check this out… Now you can disinfect your keys, phone, jewelry and more without damaging your item's sensitive surfaces. This UV Sterilization Box uses 360 degree ultraviolet light to kill 99.9% of all germs to help keep you and your family safe! The box can fit a wide range of everyday things such as eyewear, facemasks, watches, earbuds, and credit cards. Just place your object into the box and by using the simple one-button operation, you can choose either a 5, 15, or 30 minute sterilization cycle to safely clean off your stuff.
The Aquas Waterproof True Wireless Earbuds deliver crystal clear audio and an ultra-lightweight waterproof design packed into a super compact Smart Display Charging Case. They're great for everyday use and perfect to take with you to the gym thanks to their waterproof design. These make for some of the most impressive active wear earbuds you'll ever use and you'll hardly notice they're there! My favorite part is the portable charging case that is super compact, making these the best earbuds to take with you while traveling. Charge the earbuds over 5 times on a full case battery and even keep track of your battery life using the convenient power display indicator. When you're done, just slip them back into the mini storage case for easy portability.
Enjoy your favorite channels and TV shows for free! The Ultra Thin Indoor HDTV Antenna from Aduro gives you access to free HD programs forever including ABC, CBS, NBC, PBS, Fox, Univision and more depending on your area. No more expensive cable or satellite bills again and setup is quick and easy! Simply plug the antenna into your TV and place, set, or mount the antenna on a table, window, wall, or any other positions where there's better reception in your house, then scan for available channels. The included amplifier gives you an impressive 50 mile signal reception range. It's multi-directional and reversible so no "pointing" needed. You get Full HDTV picture (1080P, 1080i, and 720P support) and sound quality.
---
I know you're absolutely going to love all of this stuff we just got in! But hurry over to PulseTV.com before we run out because most of this stuff are hot sellers and they won't be around for long. And as always keep it locked to our New Stuff Department so you don't miss any brand new deals we put up!