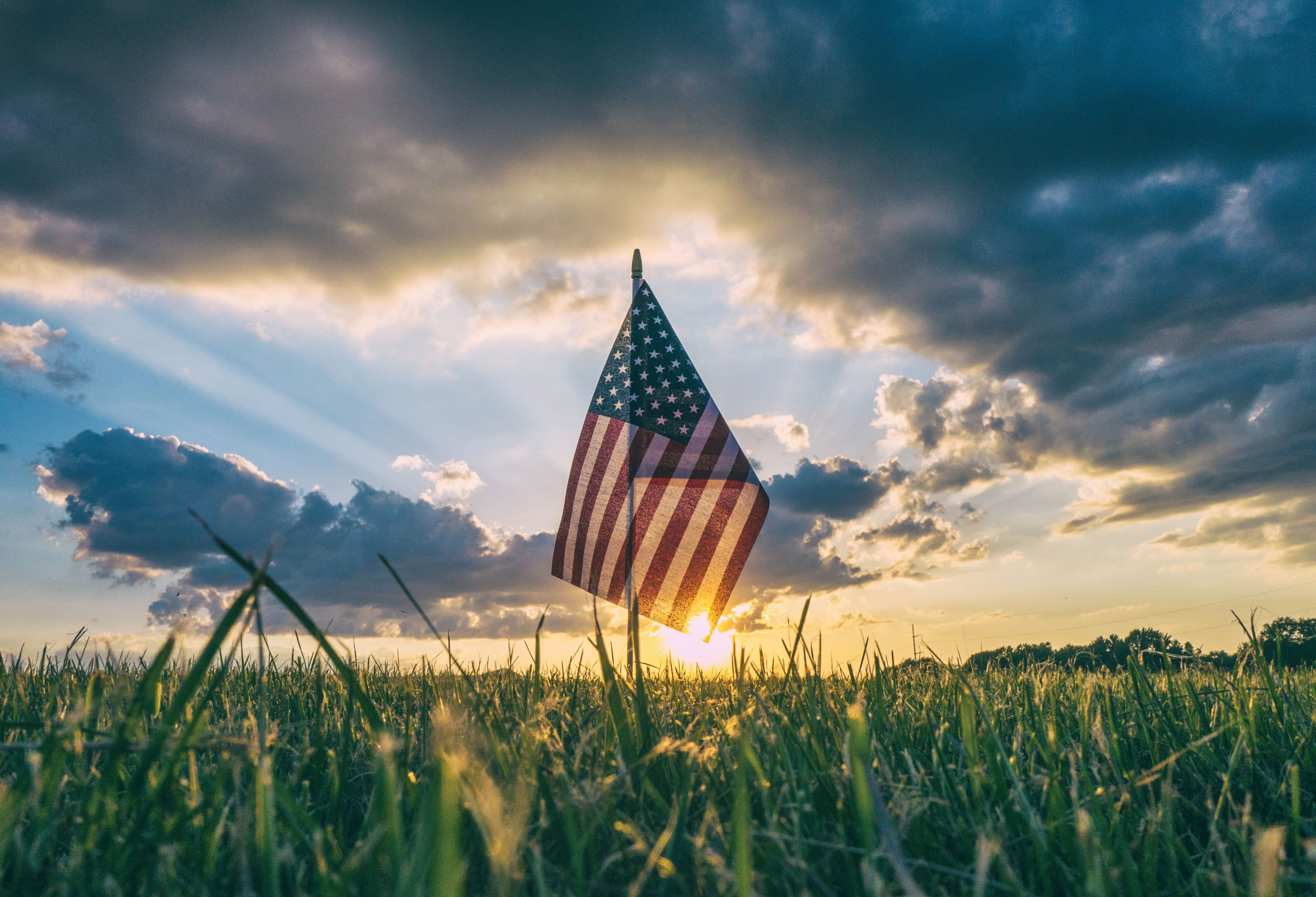 The 4th of July is a day for fireworks, games, cookouts, spending quality time with friends and family, and remembering our nation's unique history. I think we can all agree that 2020 is shaping up to be quite a historic year – and with the coronavirus pandemic – it seems like most of the holiday festivities will likely be scaled down. But just because we are all trying to stay safe and healthy, doesn't mean we can't still have fun! That's why PulseTV has a bunch of new stuff to make your Independence Day celebration the most memorable one yet.
What would be the 4th of July without American Flags? This standard size 3×5 ft flag is made right here in the USA and is one of our most popular flags of all time. The finished canvas heading and rust proof brass grommets make it easy to attach to virtually any flag pole so you can fly your country's colors with pride!
Sport your patriotism at your backyard barbecue with this stylish American Flag Bandanna and share a toast with a set of two Shot Glasses. The bandanna is lightweight, comfortable, and super durable, plus, you can also tie it up to cover your face in a pinch. It's the perfect way to show off your USA pride while you're on the go, making it great for campers, bikers, hunters, and more.
The 2020 Presidential Election is going to be the battle of the decade: Trump versus, well, Trump versus the world at this point. If you want to help make sense of who the players are in this game of games, then grab this Limited Edition 2020 Battle for the White House Chess Set and challenge your friends to a match of wits and strategy. This makes the perfect backyard tabletop competition over some beer and hotdogs!
This is the most portable and effective Air Cooler we've ever seen – it works just like a Mini-AC unit! Instead of simply blowing hot air around with a fan, it utilizes reusable coolant packs to disperse chilled air on even the hottest days! You'll be glad you have this around while you soak up the sun and wait for the fireworks to start.
If you're planning on having company over, then you need to make sure your guests are protected from insects and rodents with the Atomic Bug Zapper. This powerful plug-in device is a 2-in-1 ultrasonic pest repeller and bug zapper that eliminates mosquitoes, house flies, roaches and mice …which can all carry harmful diseases! So take advantage of our buy more, save more policy and pick up a few of these so you don't have to use any nasty bug spray.
The Multicolor Light Bar will enhance any atmosphere with vibrant colorful lighting. With the included remote you can choose between 16 different colors and 4 effects including a sound reactive Music mode that will dance along to the beat of your tunes! Definitely add these to your party for a fun aesthetic that will compliment any festive display.
---
We hope some of these products gave you a few ideas on how you can enhance your 4th of July celebrations. We want to wish you all a very Happy Independence Day from your PulseTV family, and don't forget to check back weekly for more new items!